Rehab for Judges & Court-Appointed Officials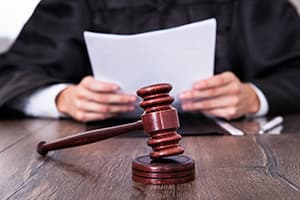 Judges and court-appointed officials work in highly stressful jobs and often struggle with addiction to drugs, alcohol or other substances. But they may be reluctant to seek traditional treatment in rehab programs because of particular concerns about their work. These reasonable fears lead to judges and court-appointed officials to be underrepresented in treatment programs.
Inpatient Rehab vs. Outpatient Programs
In an inpatient program, the patient lives in the facility 24 hours a day. This is good for the withdrawal period, when a patient stops using drugs or alcohol and can be medically supervised. If necessary, medications such as methadone or Buprenorphine for opioid addiction can be given and monitored. The patient will also have constant access to people who can provide support. Inpatient treatment is more expensive than outpatient programs. At a typical outpatient facility, the patient goes there during the day for treatment and therapy, then leaves at night. This does not provide the same intensive round-the-clock coverage as an inpatient program, but it is more flexible and allows the patient to be with their family when not at the facility.
Should I Choose a Residential Rehab?
Residential inpatient rehab programs provide powerful protection during the withdrawal phase of treatment. Being surrounded by treatment professionals and others working on their recovery is a powerful tool while a patient quits drug use. Choosing a residential rehab program is one option for treating addiction for a judge. The choice depends on what drugs the patient is addicted to, and whether they require particularly close medical and psychological supervision during the initial detox period. The patient will also have to be able to take an extended leave from work.
What Does Executive Treatment Offer Over Other Rehabs?
Executive rehab programs are designed around important business clients or people – like judges and court officials – who have jobs in the public eye. Such programs allow a patient to continue to do some work and often have some outside contact by phone and to pursue treatment with other patients in a similar job or situation. They also provide privacy and security for clients. Executive rehab can be an addiction treatment option for judges, as such programs have either inpatient or outpatient options. Treatment in such a program offers a judge or court-appointed official a chance to work through the problems of recovery with others who understand the typical stresses and conditions of a job in the legal system.
How Long Will My Inpatient Rehabilitation Last?
Inpatient programs typically last from one to three months, depending on the advice of professional treatment experts. Extended treatment options are available, and can be of an indefinite length, and they will likely include both medical and psychotherapeutic types of treatment.
What Happens During Rehab?
Medical professionals evaluate a patient and determine a course of treatment, whether medical administration of drugs to help withdrawal, group therapy with others recovering from addiction, psychotherapeutic treatment or a combination of such steps.
A patient stops using alcohol, drugs and other addictive substances, or stops other types of compulsive behavior. Often this is done before a patient joins the general population of people in recovery to reduce everyone's stress.
Professional therapists address the underlying causes of the patient's addiction through individual counseling, group therapy, and supervised medical treatment. Patients learn to identify the stressors in their life that may drive them to use drugs or alcohol, and are taught strategies to interrupt the pattern of addictive using.
Patients who require specialized treatment, such as medications like methadone or Buprenorphine, will receive it based on advice of clinic staff.
Extended or life-long support and continued care is vital for maintaining sobriety. A patient must have a support system; otherwise they are likely to fail in achieving long-term sobriety. During rehab, patients learn how to create and foster such a support network, and how to use it for help.
Paying for Drug, Alcohol and Behavioral Addiction Treatment
"Judges and court-appointed officials work in highly stressful jobs and often struggle with addiction to drugs, alcohol or other substances." Rehab can vary widely in cost, from as low as $7,500 a month up to $35,000 a month or even beyond $100,000 per month for high-end luxury facilities. The price depends on the type of program, its duration, where it is and the amenities offered. Insurance may or may not cover a rehab program – it depends on the insurance policy. Insurance may cover just part of a treatment program, or may only cover outpatient treatment. Finance options are available, and many treatment centers have staff that will work with patients to help them figure out how to pay for treatment. Trained counselors will also be able to help patients figure out other possible ways of paying for treatment, including help from family members or from their employer.
Should I Travel or Stay Near Home?
Some patients decide to go to treatment in a place far from where they live. This helps them get away from places, people and situations familiar to them and which may contribute to their addictive behavior. For well-known patients or those with jobs in the public eye, such as judges and court-appointed officials, distance can be helpful by reducing the chance of them meeting someone they know who might reveal their situation. Other patients prefer to stay closer to home for reasons of cost or to tap into a local network of support, whether from family or friends or other recovering addicts.
Support Groups to Stay Sober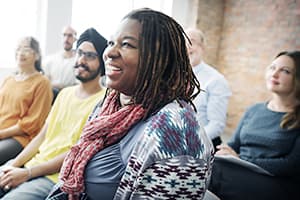 In treatment programs like Alcoholics Anonymous and Narcotics Anonymous, addicts meet others at regular meetings, talk with them and learn strategies to help each other maintain sobriety. Having someone to call who will listen and support and addict, rather than criticizing or shaming them, is a vital pillar of life-long recovery and sobriety.
Using Our Helpline to Determine Your Rehab Options
If you are looking to ease the transition back into a healthy, sober lifestyle, we can help. Call to discuss treatment options. It's Never Too Late to Turn Everything Around! As the Big Book of Alcoholics Anonymous puts it (p. 84), "No matter how far down the scale we have gone, we will see how our experience can benefit others."
Frequently Asked Questions
Are Drugs or Alcohol Affecting Your Work as a Judge or court-appointed official?
This is an important question to consider. Call the hotline at for help answering it.
Are There Legal Consequences of Using as a Judge or court-appointed official?
Yes. Everyone faces the same criminal consequences of illegal drug use, and judges and court-appointed officials may face other types of consequences because of their work in the judicial system with people charged with drug offenses.
Will My Company Keep My Treatment Private and Confidential?
Yes.
Will I Be Able to Keep My Job if I Undergo Treatment?
Yes, though patients will have to take time away from work or make special arrangements if they go to an inpatient facility.
Can I Continue to Work During Treatment?
Yes, although during a residential inpatient program patients stay in the facility 24 hours a day, so they may need to take a vacation or medical leave from their job.
Can I Use My Phone or the Internet During Treatment?
During an inpatient treatment program the patient is typically cut off from most outside contact. Some executive treatment programs, have different rules to allow patients to continue to do some work at their jobs while in the facility.
Questions and Answers
Can Job Stress Cause a Drug or Alcohol Problem?
Yes. Judges and court-appointed officials work in some of the most stressful jobs, and work stress can lead to drug and alcohol abuse, or exacerbate an existing problem.
Can I Get Treatment for a Dual Diagnosis (Both an Addiction and Behavioral Disorder)?
Yes. Treating addiction for a judge can include dual diagnosis work. Many treatment centers specialize in dual diagnosis treatment, which means addressing both a drug or alcohol problem and also a mental health problem such as depression, anxiety or post-traumatic stress disorder.
What are the Most Commonly Abused Drugs in the Workplace?
Marijuana (including "spice" and other synthetic types), alcohol, cocaine, heroin and other opiates, methamphetamine, Vicodin, Adderall, cough medicines, tranquilizers.
Recommended Rehab Treatment Articles
More resources about
Rehab for Judges & Court-Appointed Officials

: