PCP Treatment Centers Near Me
PCP (phencyclidine) is a drug that alters the mind and causes users to become agitated, irrational and delusional. It was originally developed in the 1950s as an anesthetic but was later discontinued for human use because of the way it made people react. Drug abusers use PCP because of its hallucinogenic and mind-altering effects. It can be bought in the form of a pill, as a powder and as a liquid. If you are suffering from an addiction to PCP, it is important for you to get help right away.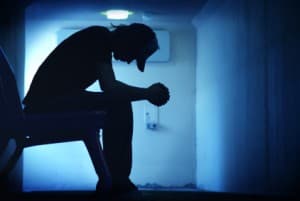 For some people, it can be a struggle to take the first step to get help with their drug problem. Many abusers may have questions about the type of program they should get help from. The two basic choices for drug rehab programs are inpatient facilities and outpatient clinics. With an inpatient program, patients live at the facility and are able to receive care around the clock for the duration of their stay. Some outpatient program require that drug rehab patients come to the center only a few times a week for a couple of hours, whereas others feature daily programs that take eight hours per day. The rehab success rate is usually higher for inpatient rehab programs in comparison to outpatient clinics.
If you are serious about recovering from your PCP drug addiction, it is a good idea to check into a residential facility. At inpatient or residential PCP rehab facilities, patients are assigned to private rooms to help make the rehab process as relaxing and comfortable as possible. These on-site living arrangements make it easier for patients to block out everything else that is going on in their lives and focus solely on getting better.
If a drug user has reached the point where they have become dependent on a drug, they may have entered the beginning phase of addiction. Drug dependence is characterized by a person feeling that they have to take a substance in order to function normally throughout the day. With dependence, abusers may also feel they need to use drugs in order to relieve stress or relax. Dependence usually leads to tolerance. Drug users develop a high tolerance when they continually increase their doses in order to achieve the same high. The next stage after tolerance is full-blown addiction.
According to reports made by the National Drug Intelligence Center, at least 6 million Americans aged 12 and up have engaged in the use of PCP one or more times in their lives. These numbers are clear evidence that there is a significant need for inpatient PCP rehab facilities across the nation. If you or a loved one is addicted to this substance, you can get help from an inpatient PCP rehabilitation program in your area.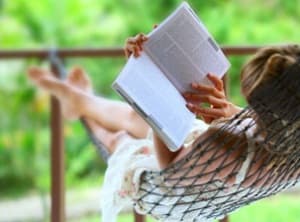 28- or 30-Day Addiction Rehab Program
If you or someone you love is having a hard time quitting drinking or abstaining from drug use, you might want to consider a 28-day or 30-day drug rehab. One-month rehab centers give you a chance to get and stay clean without requiring a long-term commitment.
Read More
The length of treatment for abusers varies, depending on the inpatient program they check into. There are some programs that run for 30 days, and there are others that are 45, 90 and even 120 days long. After patients have completed their inpatient care, they can expect to participate in ongoing counseling and therapy sessions on an outpatient basis.
Getting treated for a drug addiction typically consists of several things. After checking into an inpatient PCP drug rehab facility, there is usually an intake interview. This is the time when facility staff members find out information about the level of addiction and devise a plan to help produce positive rehab results. Patients also meet with doctors, counselors and psychologists throughout the duration of treatment. Along with medical examinations and treatments, there are individual, group and family therapy sessions in which patients participate. Staff members at PCP treatment centers are professionally trained to provide for the many needs of drug rehab patients. Patient information is kept private and only shared among staff members to help provide the best recovery results for each patient.
Young PCP Users
PCP addiction can affect people of all ages. A significant number of teens and young adults use this drug and are at risk for developing an addiction. Reports by the National Drug Intelligence center shows that there are at least 225,000 Americans in the age range of 12 to 17 who use PCP. This same report reveals that there are 777,000 American users in the age range of 18 to 25 who use the drug.
Most inpatient PCP rehab facilities provide a variety of payment options to their patients. There are programs that accept private insurance, cash, credit card and check payments. If you have medical insurance coverage, check with facility representatives to see if your form of insurance is accepted by the treatment center. Depending on the type of insurance you have, you may be covered for the entire cost of the drug rehab treatment or at least part of the cost. If you are only partially covered, you will need to pay the remainder of the treatment balance. It is best to clarify how treatment will be paid for before you begin the drug rehab process. This will be one less thing to worry about so you can put more focus on recovering from your addiction.
Completing the inpatient portion of drug rehab is an enormous accomplishment, but it is not the end of the treatment process. After checking out of an inpatient PCP rehab facility, there are some other things you will need to do in order to stay health and prevent relapse. It is a good idea for patients to learn about these kinds of services before they leave inpatient care:
PCP rehab aftercare counseling and therapy services
Individual therapy after PCP addiction recovery
Family therapy after recovery
Preventing relapse after PCP drug rehab
Speak with a staff member at your inpatient PCP rehab facility about how and where to get help from these services. There is no need to suffer any longer with your drug addiction.
Free Online Insurance Coverage Checker for PCP Rehab
Use the free online insurance coverage checker tool below to find out if your health insurance provides coverage for PCP addiction rehab and other rehabilitation treatment plans for substance abuse recovery.
I Want to Find an Executive or Luxury Rehab Center
If business responsibilities have stopped you, a family member or a friend from getting assistance for a drug or alcohol problem or behavioral addiction, executive rehabilitation programs may be what's needed. Combining top drug, alcohol or behavior addiction treatments with the freedom of computer and cell phone access, an executive or company president can get treatment in comfort and style.
Many current substance and behavior addiction treatment centers offer the luxury amenities you'd expect in 4 and 5-star hotels, with your success and enjoyment being the top priorities. From 5-star chef-prepared meals and private rooms to fine linens and gym facilities, you can get the greatest drug, alcohol or behavior addiction treatment for yourself, your family member or your friend while relaxing in comfort.
More resources about
PCP

: