Outpatient Drug and Alcohol Rehab Treatment Centers Near Me
What is Outpatient Drug Rehab
In an outpatient program, the addicts continue to live at home. While not as intensive as inpatient, outpatient rehabilitation programs allow the addict to learn about the disease, and how to control it, without imposing a severe set of restrictions on the addict's life.
The 2 main settings for addiction treatment are inpatient and outpatient. Additionally, though, there are a few levels of treatment within those general settings. For example, outpatient drug and alcohol rehab centers can range from a couple hours per week to several hours per day, depending on the specific program. The types of staff members vary according to the treatment program as well. You'll want to do your research before choosing an outpatient recovery program that best suits your needs. Common levels of outpatient care include:1,2
Standard outpatient: This is the least intensive setting and often involves 1-2 treatment sessions per week for 1-2 hours each. You'll likely meet with a therapist in a clinic or office location.
Intensive outpatient programs (IOPs): These programs primarily consist of nonmedical staff members. Patients receive treatment about 3 times a week, for 2-3 hours per session. This is sometimes used as step-down treatment for someone who has recently completed an inpatient program and wants ongoing support.
Partial hospitalization programs (PHPs): Also called "day treatment," these programs are the most intensive of the outpatient programs. They employ a combination of nonmedical and medical staff members. These programs meet 5-7 days per week for several hours at a time. Much like IOPs, PHPs are common forms of step-down care for those who have completed a residential rehab program.
If you are unsure of which program would be best for you, seek out a professional assessment from your therapist or physician. They can use the information gathered in the assessment to refer you to an outpatient substance abuse program that is appropriate for you.
What about inpatient rehab? Do you need it?
If a person has undergone detox and achieved stability, there may still be a few reasons why they should consider inpatient addiction treatment as opposed to outpatient addiction treatment. People who may benefit from inpatient include:1
Those with severe addictions.
Those with polydrug addictions.
Those with co-occurring mental health disorders.
Those with special medical considerations or concerns.
Those with a high risk of violence or suicide.
Those without reliable transportation to the facility.
Those without the ability to provide informed consent.
Those with low motivation or history of treatment noncompliance.
Once you and your doctor decide on an appropriate treatment level for you, you'll want to take individual outpatient programs into consideration. Each one is different, varying in location, support, flexibility, amenities and services, and cost.
What are some factors to consider before rehab?
There are many factors that one can use to determine whether or not any one clinic or rehab facility is a wiser choice than alternatives. The types of treatments offered matter quite a lot and should never be overlooked when considering treatment facility options. But, when you're looking for the best outpatient drug and alcohol rehab centers to give you the help you need, other factors should be considered, including:
Distance from home.
Flexibility.
Support.
Cost.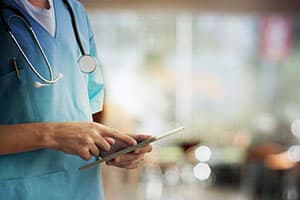 Depending on where you live, distance from home or work can be a huge obstacle to getting proper treatment. It's important to take the big picture into account when planning a solid addiction rehabilitation strategy. The drive time impacts how effective the treatment can be. Not only does the amount of time you spend getting to and from the necessary treatment matter, but the availability of transportation and the route taken to get there should also be considered. It's never a good idea to have old stomping grounds between a person in early recovery and his or her closest access to addiction help. In other words, distance isn't limited to physical and literal miles. It can also relate to a psychological distance that must be traveled in order to get from home or work to the treatment facility. Make sure you're close enough to your outpatient drug rehab center to make a real difference when it matters most.
Flexibility is important because flexible programs are able to evolve as addiction treatment needs change. If someone in outpatient substance abuse treatment isn't responding to one particular type of treatment, these facilities can quickly change to a different type of treatment in order to maximize the odds of success. With outpatient treatment, specifically, flexibility is a requirement in other ways as well. Many people seeking treatment for addiction want no part of the stigma attached to addiction and rehabilitation. They want to have lives that are as close to normal as possible so that no one needs to know they're getting help. This means that the outpatient drug and alcohol treatment facilities in question need to have treatment available when it's most convenient and needed by the person seeking help.
Support is one of the most compelling requirements to look for in the best outpatient drug and alcohol rehabilitation centers. Without support, you're left on your own to deal with temptation, withdrawal, and countless other pitfalls you may face as you struggle with addiction. Support is not a luxury and it certainly isn't an option. The clinic in question needs to offer around-the-clock support for all patients seeking substance abuse treatment.
How to pay for outpatient substance abuse rehab
The cost of rehab programs, as unpleasant as it may be to consider, is also very important when deciding on a treatment facility. There are certain triggers that can send someone back into addiction. Financial trouble is one of those triggers. There is no price too high to pay for sobriety, but it only works if you're able to remain sober once the bills start rolling in. The good news is that outpatient treatment often costs considerably less than residential addiction treatment programs and more insurance companies are beginning to cover these costs.
In fact, under the Mental Health Parity and Addiction Equity Act (MHPAEA), insurance companies are now required to provide substance abuse treatment services to the same extent that they do medical/surgical services. If you have insurance, it's likely that you will receive at least partial, if not full, coverage of your drug and alcohol addiction treatment program. Your insurance typically agrees to cover what is deemed "medically necessary," which is why it is so important to seek out a professional evaluation if you are considering entering a recovery program. Your doctor or therapist can diagnose you with a substance use disorder and provide you with the proper documentation to submit to your insurance provider.
If you don't have insurance or only receive partial coverage, there are several ways that you can finance your treatment and receive the help you need to get clean and sober. Some examples of payment options include:
Sliding scale fees, in which rehabs only charge you what you can reasonably afford.
Payment plans, in which rehabs allow you to pay off your treatment costs in manageable installments.
Take out a healthcare loan or open healthcare credit card.
Use crowdfunding options, such as GoFundMe.
Use your savings.
Some organizations, such as the Substance Abuse and Mental Health Services Administration (SAMHSA), offer grants or scholarships to those who need help funding their addiction treatment. You'll want to check those out periodically if you're looking for an affordable way to recover.
What are the different approaches for addiction treatment?
By now you know that there are a lot of excellent programs that help people successfully achieve abstinence. Finding the best of the best requires that you do a considerable amount of in-depth research to learn about the approach that various facilities take in their treatment regimens. Some factors to inquire about include:
Counseling approaches (e.g., the amount of group vs. individual sessions; specific behavioral therapeutic techniques used, such as CBT, MI, etc.)
Does the outpatient program provide certain treatment medications, if needed
How the program adapt to the changing needs of the patient
Does the program take a health-centered approach that deals with all aspects of patient health and wellness
The more you know about the approach to treatment, the better you'll be able to identify the program that might be the best fit for you and your needs for recovery. It might seem like a lot to take in as you search for the top outpatient drug and alcohol rehab centers in your area, but the reward of finding the right one for you is a life free from addiction. That's definitely worth a little extra time and effort to make sure you've found the best possible facility to meet your outpatient addiction treatment needs.
Recommended Articles
Popular Rehab Center Locations
Sources
1. Substance Abuse and Mental Health Services Administration. (2006). Detoxification and Substance Abuse Treatment, Treatment Improvement Protocol (TIP), 45.
2. Substance Abuse and Mental Health Services Administration. (2006). Substance Abuse: Clinical Issues in Intensive Outpatient Treatment, Treatment Improvement Protocol (TIP), 47.
More resources about
Outpatient Drug and Alcohol Rehab Treatment Centers Near Me

: