Inpatient Drug Rehab Centers: What you can expect…
Inpatient drug and alcohol rehab centers offer intensive substance abuse therapy and provide the tools to manage substance addiction so you can get back on the right path and live a happy and productive life.
What are inpatient drug & alcohol rehab centers?
Inpatient drug rehab centers can be an important milestone on the road to recovery from substance use disorders, especially for patients who are dealing with severe addiction-related issues, such as co-occurring mental health conditions as well as significant physical dependence and heightened risk of complicated withdrawal.1
24-Hour Supervised Care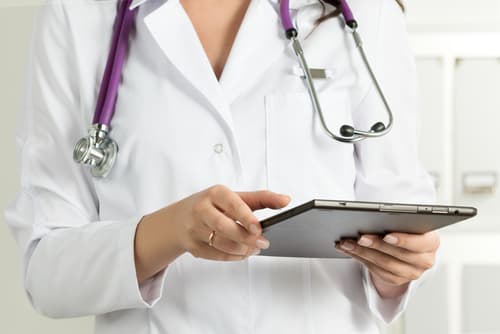 Inpatient drug and alcohol rehabs provide 24/7 supervision and care while you reside at the center for the duration of the program. Hospital-based inpatient facilities offer around-the-clock medical care from healthcare professionals. Many non-hospital-based residential programs also facilitate access to medical services when needed.
Addiction Therapy
At most inpatient centers, you'll participate in group therapy on a daily basis. In many cases, you may also attend individual therapy sessions and support group meetings.2 Group meetings, such as those hosted by 12-step programs, offer the support and wisdom of others on similar recovery journeys. Some inpatient programs may host alternative, non-12-step support group meetings. For more information on the difference between 12-step and non-12-step support groups, read here.
Verify Benefits
Differing Services at Inpatient Treatment Centers
Different inpatient rehab centers will vary in terms of their treatment offerings and other program details. The length of the rehab program, for example, may vary across different residential drug and alcohol rehab centers. Some programs are as short as 30 days, while other programs can last up to a year, if necessary.
"The length of the rehab program, for example, may vary across different residential drug and alcohol rehab centers."
Inpatient drug rehab centers also vary in terms of autonomy. Some rehabs operate closed treatment campuses in which you must stay at the center for the entire program duration and cannot have visitors. There are other programs that arrange for outings and offsite activities for those who are doing well in the program—allowing for some more freedom and fewer visitation restrictions.
You can use the below free tools to determine if your insurance covers any inpatient services or to get a secure virtual consultation.
Adderall (amphetamine and dextroamphetamine) and Vyvanse (lisdexamfetamine) are central nervous system stimulant medications. They are both approved to treat ADHD (attention deficit hyperactivity disorder).
Vyvanse is not approved for use for children under the age of 6. Adderall is also approved to treat the sleep disorder narcolepsy, and Vyvanse is approved by the Food and Drug Administration to treat binge eating disorder in individuals over the age of 18.
Both drugs are classified as controlled substances by the United States Drug Enforcement Administration in the Schedule II category, indicating that they are at the highest level of control for drugs that can be obtained by people with a prescription from a physician. This means that the federal government considers both of these drugs to have a significant potential to produce physical dependence in people who use them and are high-risk potential drugs of abuse.
Adderall vs. Vyvanse: A Comparison
Based on information from the books Attention Deficit Hyperactivity Disorder Handbook: A Physician's Guide to ADHD and Pharmacovigilance in Psychiatry, a brief comparison follows.
Adderall was approved for use in 1996; Vyvanse was approved for use in 2007.
Adderall is listed as a psychostimulant; Vyvanse is also listed as a psychostimulant.
The approved uses for Adderall include the treatment of ADHD and narcolepsy; the approved uses for Vyvanse include to treat ADHD and binge eating disorder.
The active ingredients in Adderall are dextroamphetamine (about 75 percent of the drug) and levoamphetamine (about 25 percent of the drug); the active ingredient in Vyvanse is lisdexamfetamine.
Adderall comes in an immediate-release form and an extended-release form; Vyvanse comes in a capsule form that is an extended-release version.
The duration of action for the immediate-release version of Adderall is about 4–6 hours, whereas the extended-release version lasts about 12 hours. The duration of effects for Vyvanse is about 10–13 hours, though some studies report it is up to 14 hours.
Both drugs have a very similar side effect profile. However, Vyvanse is a prodrug, which is an inert substance that is metabolized in the body to become an active medication. This means that the side effects from Vyvanse are considered to be less harsh.
These drugs are considered to be potential drugs of abuse; however, because Vyvanse is a prodrug and takes longer to metabolize in the system than Adderall, it is considered to have a lower risk of abuse.
Adderall functions by inhibiting the reuptake of the excitatory neurotransmitters dopamine and norepinephrine, and releasing dopamine and norepinephrine from storage sites.
The lisdexamfetamine in Vyvanse is metabolized into dextroamphetamine and then functions by increasing the availability of dopamine and norepinephrine in the central nervous system.
The half-life of Adderall is about 11–13 hours; the half-life of the Vyvanse is about 10–12 hours.
Adderall can be obtained in a generic version that can be relatively inexpensive; there is currently no generic Vyvanse available.
Free Text Support – Not Ready to Talk?
If you aren't ready to talk, but want more information about addiction, you can sign up for Personalized Text Support. Receive 24/7 text support right away and at your convenience. There is no obligation to enter treatment and you can opt-out at any time.
Virtual Consulation
---
---
---
Recommended Articles
Popular Rehab Center Locations
Sources
National Institute on Drug Abuse. (2019). DrugFacts: Treatment Approaches for Drug Addiction.
National Institute on Drug Abuse. (2018). Principles of Drug Addiction Treatment: A Research-Based Guide (Third Edition): Types of Treatment Programs.
More resources about
Inpatient Drug Rehab Centers: What you can expect…

: