Inpatient Drug Rehab Centers: What you can expect…
Inpatient drug and alcohol rehab centers offer intensive substance abuse therapy and provide the tools to manage substance addiction so you can get back on the right path and live a happy and productive life.
What are inpatient drug & alcohol rehab centers?
Inpatient drug rehab centers can be an important milestone on the road to recovery from substance use disorders, especially for patients who are dealing with severe addiction-related issues, such as co-occurring mental health conditions as well as significant physical dependence and heightened risk of complicated withdrawal.1
24-Hour Supervised Care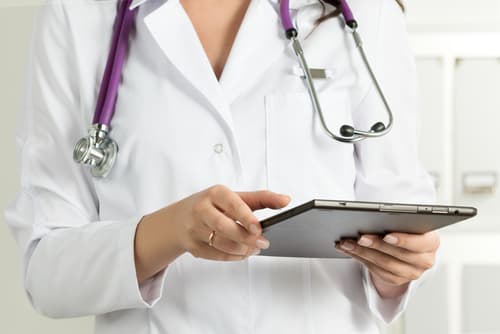 Inpatient drug and alcohol rehabs provide 24/7 supervision and care while you reside at the center for the duration of the program. Hospital-based inpatient facilities offer around-the-clock medical care from healthcare professionals. Many non-hospital-based residential programs also facilitate access to medical services when needed.
Addiction Therapy
At most inpatient centers, you'll participate in group therapy on a daily basis. In many cases, you may also attend individual therapy sessions and support group meetings.2 Group meetings, such as those hosted by 12-step programs, offer the support and wisdom of others on similar recovery journeys. Some inpatient programs may host alternative, non-12-step support group meetings. For more information on the difference between 12-step and non-12-step support groups, read here.
Differing Services at Inpatient Treatment Centers
Different inpatient rehab centers will vary in terms of their treatment offerings and other program details. The length of the rehab program, for example, may vary across different residential drug and alcohol rehab centers. Some programs are as short as 30 days, while other programs can last up to a year, if necessary.
"The length of the rehab program, for example, may vary across different residential drug and alcohol rehab centers."
Inpatient drug rehab centers also vary in terms of autonomy. Some rehabs operate closed treatment campuses in which you must stay at the center for the entire program duration and cannot have visitors. There are other programs that arrange for outings and offsite activities for those who are doing well in the program—allowing for some more freedom and fewer visitation restrictions.
You can use the below free tools to determine if your insurance covers any inpatient services or to get a secure virtual consultation.
Verify Benefits
Virtual Consulation
---
What to consider when choosing inpatient drug & alcohol rehab centers?
Recovery Brands sent out a 2016 survey asking individuals leaving a rehabilitation clinic what facility features they believed to be as the most important aspects to examine when considering treatment.
The top priority was the center's monetary policies, for example payment options, financial support, and insurance accepted. They also placed a high importance on clinic offerings (food, comforts, quality of food, etc.) significantly more upon finishing treatment. Individuals new to treatment should examine a clinic's financial options as well as the facility's offerings to inform their final treatment decision. Read More
---
How much does it cost for inpatient drug rehab?
Rehabilitation services can be expensive. It's important to speak with the appropriate personnel at the facility before agreeing to enter an inpatient residential drug or alcohol rehab program so you understand exactly what you are going to have to pay for. The cost of treatment can vary considerably, depending on setting, program type, amenities, services, and more. In general, 30-day inpatient rehab can range from $400-$900 per day, or $14,000 to $27,000 total.
Typically, 60-day inpatient drug rehab will total about $24,000 to $45,000 and 90-day inpatient facilities cost between $33,000 and $58,000. That being said, some programs are free, due to scholarships, grants, government funding, while others, such as luxury rehab and executive rehab, may cost more due to upscale amenities and offerings.
When looking for residential treatment centers near me, remember that inpatient residential drug rehabilitation programs often require you to pay for food, room and board and miscellaneous other expenses as well as for the therapy and other services that you receive through the program.
Some of your costs may be covered by insurance. Check with your insurance company to find out whether you can be reimbursed for the cost of rehabilitation.
---
Frequently Asked Questions for Inpatient Rehab Facilities
Consider asking these questions as you evaluate which inpatient facility is best for you:
What types of addictions do inpatient rehab facilities treat?
If problematic drinking is your main issue, you might want to enter a program with extensive alcohol rehabilitation experience and the ability to safely manage alcohol withdrawal. Different drugs may also require different types of help. For example, someone with a prescription opioid addiction may benefit from specific medical detox interventions and other considerations that those with different substance issues don't require.
Is the inpatient rehab center geared toward any specific group of individuals?
Some inpatient drug rehab centers are designed specifically for high-level executives, for women, or for LGBT individuals. Other programs have more diverse patient populations. If you have special treatment requirements or simply think your recovery experience will benefit from treatment details tailored to a particular group, you might want to choose a residential treatment center that caters to your particular demographic.
What are the accommodations like?
While the accommodations may not be as important as the treatment plan, itself, you will probably still want to feel comfortable in your new surroundings. Since you may be residing at the facility for a minimum of 30 days, your surroundings should feel pleasant and positive.
Luxury inpatient facilities, for example, may seem more like resorts than clinical settings. They commonly offer a wide range of extra services and amenities that can include acupuncture, equine therapy, golf ranges, and spa treatments. Depending on your treatment needs and ability to pay for such complementary services, you might want to consider these facilities to make your stay more comfortable.
What types of treatment are available at Inpatient Drug Rehabs?
Most inpatient drug rehabilitation centers offer both group and individual therapy and counseling. Different types of therapeutic interventions may be available, depending on the type of center you go to. For example, do you want to attend a program that encourages family members to attend family therapy sessions? Is the inpatient facility at a hospital where you can receive 24/7 access to professional medical services?
Also consider if you will need a facility that is equipped to care for any concurrent medical or mental health conditions you may have—i.e., a dual diagnosis treatment center.
Do you need to maintain an active presence at your place of work during residential rehab?
If so, consider exploring an executive rehab center, where you can receive quality inpatient care while still being able to maintain certain work obligations.
Do the program costs work for your budget and insurance?
The price of inpatient programs will no doubt vary depending on factors such as location, center amenities, program design, and length of the program. So it's important to find out if and how much your insurance will cover for you.
If the price is still out of your range, speak with someone at the program who can walk you through some additional payment options, should they be available. In addition to less expensive outpatient programs, there may be inpatient programs available to you that offer sliding scale payment options, scholarships, or financing plans.
Take advantage of exploring at least a few different inpatient drug rehab centers before making a final decision so you can evaluate all of these factors and determine which center will best meet your needs.
Finding an Inpatient Rehabilitation Center Near Me
Looking for drug treatment near me? When evaluating each program, you should consider several factors. No one program is right for everybody, but if you look carefully at what each program has to offer, you should be able to find an inpatient drug and alcohol rehabilitation center that meets your needs.

Recommended Articles
Popular Rehab Center Locations
Sources
National Institute on Drug Abuse. (2019). DrugFacts: Treatment Approaches for Drug Addiction.
National Institute on Drug Abuse. (2018). Principles of Drug Addiction Treatment: A Research-Based Guide (Third Edition): Types of Treatment Programs.
More resources about
Inpatient Drug Rehab Centers: What you can expect…

: