Help Finding LSD Treatment Facilities to Help Break the Addiction
LSD is a type of chemical that changes a user's thoughts, perceptions or mood, according to the University of Washington. As a result, LSD is considered to be a psychedelic or hallucinogenic drug. Use of these types of drugs can result in visual or auditory hallucinations, as well as dream-like states or paranoia. This drug is extremely powerful, and a small amount can produce significant hallucinations and serious side effects. If you believe you or a family member may have an addiction to LSD, it is important to seek help from a professional LSD rehab center as quickly as possible.
Inpatient vs. Outpatient Facilities
There are two different types of LSD rehabilitation centers available to assist an individual with their recovery from this drug. Treatment may be delivered on an outpatient basis or through a residential inpatient facility. Both types of facilities offer several benefits to patients, but an inpatient facility may offer additional or more comprehensive services than an outpatient LSD rehabilitation program is able to offer.
Do I Need a Residential Rehab Facility?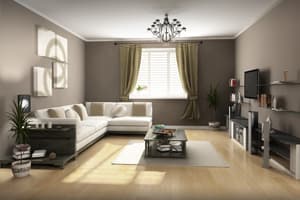 It is perfectly natural to have questions regarding whether you, or your loved one, really need a residential rehab facility. In understanding the importance of a residential rehab facility, it is important to recognize the difference between use and abuse of LSD. According to the Department of Justice, there is no recognized legal use for LSD. A professional LSD rehab center can assist you with your recovery efforts in a caring, safe environment.
Tolerance vs. LSD Dependence
As with many controlled substances, when an individual uses LSD over a long period of time, he or she can begin to develop a higher tolerance level for the substance. When this happens, the drug user may require increasingly larger doses of the substance to achieve the same high, and he or she might eventually develop a psychological dependence on LSD.
Are LSD Rehabs Private and Confidential?
If you are concerned about your privacy or the privacy of your family member while attending treatment at an LSD rehab center, rest assured that your confidentiality will be completely guaranteed. Many LSD rehab treatment programs also make private rooms available for the comfort and privacy of patients who are undergoing treatment for an LSD addiction. Contact to receive information now and locate an LSD rehabilitation facility. No matter how long you or your loved one have battled an LSD addition, it is never too late to take the first step toward recovery.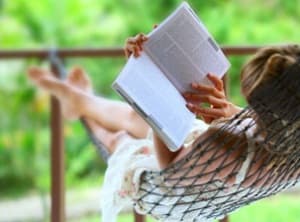 28- or 30-Day Addiction Rehab Program
If you or someone you love is having a hard time quitting drinking or abstaining from drug use, you might want to consider a 28-day or 30-day drug rehab. One-month rehab centers give you a chance to get and stay clean without requiring a long-term commitment.
Read More
How Long Does Inpatient LSD Rehabilitation Last?
Various types of inpatient LSD rehabilitation centers are available to meet the unique needs of individual patients. One of the more common types of treatment programs offered is the one-month inpatient program. Some patients may require longer or more comprehensive services. In such instances, a 60-day or 90-day inpatient program may be more appropriate. Another option for an LSD rehab center is an outpatient clinic, which delivers treatment services during the day and allows patients to return to their families and homes at night.
What Happens During Treatment?
Before any services being provided at an LSD treatment facility, qualified staff will first conduct an intake and assessment. This process allows staff to determine the most appropriate detoxification program for the patient. Based upon the intake results, a variety of other services may be offered, including addiction therapy and specialized care to assist the patient in their recovery from LSD. Many LSD rehab programs also provide aftercare and extended care. These services are available to assist the patient as they make the final transition into an addiction-free life.
Paying for LSD Addiction Treatment
While cost should not be the primary concern when seeking help from an LSD addiction, it is a necessary reality for many patients. Many LSD rehab center options are quite affordable. If you have insurance, it may cover the cost of treatment. Financing is also available at many LSD treatment facilities.
Should I Travel?
Many patients and families question whether they should choose an LSD rehab center in a secluded location or near their home. There are numerous options available across the country, ensuring patients and their families are able to choose the rehab option that best suits their needs for a successful recovery.
I Want to Find an Executive or Luxury Rehab Center
Deciding that you are ready to embrace a new life free from drug abuse can yield exciting benefits.-Rehabs.comIf management circumstances have hindered you or a spouse from getting care for a drug use problem or behavior-related addiction, Executive Rehabs will be of interest. Leveraging excellent narcotic, prescription drug or behavior addiction treatments with the ability to connect as needed to a computer or cell phone, a member of the management team can receive treatment in seclusion and style.
Many contemporary drug, alcohol or behavior addiction treatment programs provide the excellent amenities you'd only expect to find in four and five-star hotels, with your success and health being the biggest goals. From fine linens and gym facilities to in-house massage therapy and housekeeping services, you can get the perfect narcotic, prescription drug or behavior addiction treatment for yourself or a spouse while enjoying the surroundings. If you need a hand in determining the top luxury treatment clinics for LSD addiction, dial our toll-free helpline as soon as you're able at .
What Happens After?
Staying sober is the primary goal following completion of a treatment program at a professional LSD rehab center. To ensure that goal, the staff at LSD rehabilitation facilities offer patients numerous techniques to help them in their quest to remain sober. It is possible to recover from an addiction to LSD and live an addiction-free lifestyle.
Are You Ready?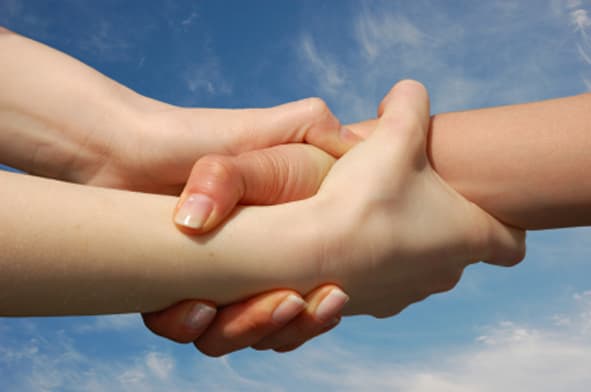 Before you or your loved one can receive help with an LSD addiction, you must first be ready to accept that a problem does exist and ask for help. It is never too late. Call us today at for assistance in locating an LSD rehab center.
Learn More About…
In some cases, an individual may need help recognizing they have an addiction. If you believe this is the case with a loved one, an intervention may be the right solution to begin the recovery process. Through assessment and intake, followed by detox to assist with the withdrawal from LSD, patients are provided with valuable treatment techniques. Residential and outpatient treatment services are available at LSD rehab centers. There are several options for treatment, including holistic, religious or faith-based, 12-step, and non-spiritual treatment options. No matter what your specific needs, or the needs of your loved one may be, there is an LSD treatment facility that can help. Sober living tips and recovery services following treatment are also available to help patients learn how to live a life free from addiction to LSD once they leave the recovery facility.
Turn Your Life Around Today
No matter how long you or your family member have been addicted to LSD, it is never too late to ask for help. Professional and caring addiction experts at an LSD rehab center near you can walk you through the process of walking away from LSD addiction once and for all.
More resources about
LSD (Acid)

: