Dextromethorphan (DXM) Addiction Rehab Treatment Centers Near Me
How Do I Decide on a Dextromethorphan Recovery Program?
There are several things to consider when choosing an inpatient Dextromethorphan (DXM) rehab center that will work best for you. First, you should decide if you want to travel for rehab or stay close to home. Once you've decided, then you'll want to choose treatment setting, such as by the beach, in the countryside, or in the mountains. Other considerations include price, insurance, treatment duration, specializations, amenities, services, and more.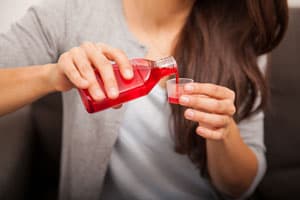 Dextromethorphan is a cough suppressant found in many over-the-counter cough medications. Although this medication is not restricted, many people abuse this drug to experience euphoria, hallucinations and other side effects. The Drug Abuse Warning Network notes that in 2008, there were 7,988 emergency room visits caused by the non-medical use of dextromethorphan.
According to IMS Health, there were 14.9 million prescriptions for dextromethorphan written in 2009. Unlike other medications, many health professionals do not recognize the potential for dextromethorphan abuse. Therefore, it's important to find a rehab center with staff who have experience treating this problem.
There are also many secondary health problems that are caused by abusing cough medications. Although dextromethorphan does not cause liver damage, increased blood pressure or central nervous system toxicity, other active ingredients in cough medications do. Attending a rehabilitation center with experience in cough medication abuse will ensure you have the medical care you may require.
Inpatient Facilities vs. Outpatient Clinics
Inpatient rehabilitation facilities create the opportunity to completely focus on overcoming your addiction. Although it is more costly, an inpatient dextromethorphan rehab center offers constant monitoring by trained professionals and the resources to obtain instant medical help if the need arises. If you have other drug dependencies, are also using alcohol or have medical problems as a result of dextromethorphan abuse, inpatient treatment is highly recommended.
Outpatient clinics are less expensive than inpatient rehabilitation facilities. They require a smaller time commitment; most programs schedule treatment for several hours during weekdays or evenings. Therefore, outpatient clinics are a good choice for people who cannot pay for inpatient treatment or cannot afford to take a leave of absence from their job to seek treatment.
To discuss top dextromethorphan rehabilitation centers in your area, call .
Tolerance vs. Dextromethorphan Dependence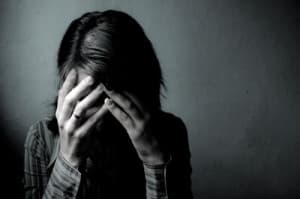 Even if you've developed a tolerance to dextromethorphan, you may not be addicted to the drug. However, if you've ever neglected other areas of your life to use dextromethorphan, experienced drug withdrawal symptoms or can't control your drug consumption, in addition to having increased tolerance, you meet the criteria for addiction.
Dextromethorphan addicts also take increasing amounts of the medication to experience the different effects of the drug. In the first plateau, an addict may only take 100 to 200 milligrams of dextromethorphan to experience mild stimulation. In the second plateau, an addict must take 200 to 400 milligrams to experience hallucinations and euphoria. The third plateau requires a dose of 300 to 600 milligrams to cause a loss of motor coordination as well as distorted perception. The fourth and final plateau requires addicts to consume 500 to 1,500 milligrams. This dosage will create dissociative sedation.
How Long Does Inpatient Rehabilitation Last?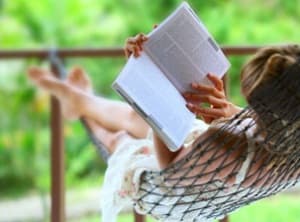 28- or 30-Day Addiction Rehab Program
If you or someone you love is having a hard time quitting drinking or abstaining from drug use, you might want to consider a 28-day or 30-day drug rehab. One-month rehab centers give you a chance to get and stay clean without requiring a long-term commitment.
Dextromethorphan withdrawal symptoms last several days, and there are few lasting side effects of the drug. In one study published in July 2010, a man once addicted to dextromethorphan was sent home after a 21-day inpatient rehab center program. He also only experienced physical symptoms of withdrawal for two days.
For these reasons, dextromethorphan addicts may only stay for a month-long treatment in a residential facility. Of course, if the patient has other drug addictions or mental illness that contributed to his or her drug dependence, a longer stay may be recommended. If you or someone you love is ready to attend treatment for dextromethorphan abuse, call to discuss your rehabilitation at a private facility.
What Happens During DXM Addiction Treatment
Once you are admitted to a dextromethorphan rehab center, you will first undergo detox to overcome your body's physical addiction to the drug. In most cases, withdrawal symptoms are mild and last only a few days. During withdrawal, you can expect one or more of the following symptoms:
Raised blood pressure
Increased heart rate
Tendency to sweat
Sleep disturbances
Nausea
After detox is complete, a program that uses behavioral therapy to alter your existing habits will help you avoid using the drug. Dextromethorphan is not a controlled substance, so therapy will focus on helping you avoid the temptation to misuse the drug. Therapy at a dextromethorphan rehab center will also help you examine the circumstances that led to your dependence.
Paying for Dextromethorphan Addiction Treatment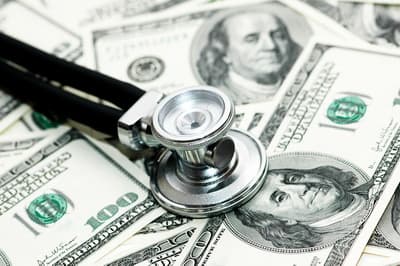 Each dextromethorphan treatment facility will differ on its payment policies and whether or not it accepts insurance. The California State Legislative Analyst's Office found that most insurance plans covered inpatient drug detoxification, although it may be limited to five to 30 days. The patient may also be responsible for copayments for insurance for drug detoxification claims.
Rehabilitation is usually only covered by health insurance on an outpatient basis. Outpatient visits are usually limited as well. However, there may be the opportunity to purchase a rider to extend your substance abuse health insurance coverage.
It's important to discuss different payment options with your dextromethorphan rehab center. If your preferred treatment center does not accept insurance, some will offer financing. Outside loans through a third party are another financing option.
DXM Addiction Rehab Centers Near Me
Attending the best DMX rehabilitation facility for your addiction is important, so you may have to travel depending on your location. Some patients prefer to travel to gain a completely fresh start while they begin the rehabilitation process. However, if you are interested in family counseling to address any problems that may contribute to your addiction, you may need to stay close to home.
I Want to Find an Executive or Luxury Rehab Center
When business-related duties are a stumbling block you, a friend or loved one from looking for assistance for a illicit substance abuse problem or behavioral addiction, executive rehab treatments will be what's needed. Pairing highly-rated narcotic, prescription drug or behavioral addiction treatments with the freedom of occasional computer and mobile access, a business person can receive assistance while keeping relatively "plugged in".
Frequently, modern illicit substance and behavior treatment centers furnish the top-shelf amenities you would expect to enjoy only in America's best hotels, with your enjoyment and health being the areas of focus. From in-house massage therapy and housekeeping services to private rooms and 5-star chef-prepared meals, you can get the best-rated drug treatment for yourself, your friend or your loved one while keeping comfortable. If you need support in looking for the highest-quality luxury treatment facilities for Dextromethorphan addiction, dial our helpline free of charge now at .
What Happens After?
Dextromethorphan abuse presents a unique challenge because the drug is easily accessible through legal means. During your rehabilitation, you should learn ways to avoid using dextromethorphan recreationally. Attending a 12-step program or other support group after finishing dextromethorphan rehab can also help you maintain your commitment to living without drugs.
It's Not Too Late to Turn Everything Around
Continuing to abuse dextromethorphan can impact your personal and business relationships and become prohibitively expensive. Overcoming any addiction may seem daunting, but withdrawal from dextromethorphan is short and has few side effects. In most cases, rehabilitation for dextromethorphan abuse is also brief.
For Caucasians, continued dextromethorphan is even more dangerous. According to the Department of Justice, 5 to 10 percent of Caucasians do not metabolize dextromethorphan correctly, which increases the risk of death or overdose. Call to seize control of your life and recover at a top private detromethorphan rehab center.
More resources about
Dextromethorphan

: