Living Sober – The Little Big Book That You May Not Know About
I have to admit that, despite going to many Alcoholics Anonymous meetings years ago, I never read AA's "bible" of recovery, Alcoholics Anonymous – more often called "The Big Book."
Years later, I discovered the little book, Living Sober, when I started writing about substance use disorders and recovery, finding that not only does it dispute a number of misconceptions often perpetuated about AA, but it's filled with pearls of wisdom. It may be familiar to AA regulars, but when working clinically, I found that many clients – be they AA attendees or not – didn't know about it.
What is Living Sober?
Living Sober was written by AA member Barry Leach and first published in 1975 by AA World Services with an update involving slight changes in 2012.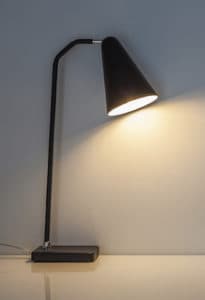 Leach is said to have gathered information for the book by asking for input from many AA members who had long-term sobriety. It describes methods for staying sober that were developed by AA members after publication of the Big Book in 1939. Living Sober "does not offer a plan for recovery from alcoholism." Rather, it shares some methods members used for "living without drinking."
The text is more or less a description of AA in a nutshell (more for people who are already sober than newly sober) without any reference – aside from in the appendices and descriptions of other AA publications –  to a higher power, powerlessness, or spirituality, aspects of AA that put many people off. A reviewer by the name of John L. said, "Living Sober is explicitly secular… What a contrast this is to the helpless-without-god religiosity in the Big Book!"
So if you want to learn more about AA, Living Sober is a kind of primer on other AA basics, such as sponsorship, staying away from the first drink, and taking sobriety a day at a time. If you're put off by such basic practices of AA, try to look past them to find the pearls. And if you want more of the traditional ways of AA, turn to such guides as the "Big Book" or the Twelve Steps and TwelveTraditions.
You may not like or agree with everything in Living Sober. For instance, it still holds on to absolutist notions such as "alcoholism is an incurable, progressive, fatal disease," which isn't true for many people with alcohol use disorders, even severe ones. And what it says about "cross addiction" isn't accurate – that is, the book suggests that if you're addicted to alcohol, you need to "go to great lengths to avoid all commonly abused drugs…and even many over-the counter remedies and herbal supplements." (See "Are You Really At Risk for Cross Addiction?") But the book admits that it's based on members' personal experience, not science.
Misconceptions Challenged in Living Sober
For people put off by things they've heard about AA or experienced at meetings, here are some misconceptions challenged by the "little book," Living Sober (the main text is 86 pages long):
Sometimes you get the sense, particularly from what are called, "old timers", that you have to do things according to formula in AA. But Living Sober makes it clear that you can and should be open-minded, selecting what you like and not using "the unwanted parts." It advises using common sense and using good judgment. In other words, the book says, "There is no prescribed AA 'right' way or 'wrong' way."
Some think that AA discourages professional help. Consider a 2011 Scientific American article that stated, "…members are supposed to correct all defects of character and adopt a new way of life. They are to accomplish these difficult goals without professional help." However, Living Sober states, "Examining 'case histories' of recovered alcoholics, we can see clearly that all of us have profited, at one time or another, from the specialized services of psychiatrists and other physicians, nurses, counselors, social workers…"  (This is also supported in the "Big Book.")
Living Sober offers no pressure to follow the 12 steps. In the second to last chapter of the book titled, "Trying the Twelve Steps," it doesn't even list the steps. They do appear in the appendices, but according to John L.'s review, in the original edition, the steps were neither described nor listed. Note, too, that the very last sentence of the book (in a chapter titled, "Finding Your Own Way") states, "…whatever track you travel, along with us or on your own, you go with our strongest good wishes."
Answering the question, "Do we have to go to those meetings for the rest of our lives?" it may come as a surprise to learn that Living Sober responds, "Not at all, unless we want to." It goes on to say about continued attendance that "it's hardly peculiar, as long as we enjoy them, profit from them, and keep the rest of our lives in balance."
Pearls of Wisdom
Following are some great suggestions Living Sober has to offer. Any good addiction treatment program will provide encouragement to engage in the following activities, but most people with substance use disorders don't go to treatment or AA for that matter.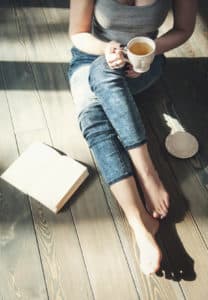 Replace old habits, actions and thought patterns with new ones – noting that drinking is connected with thinking habits, feelings we have inside, and "doing" habits (things we did, actions we took.) The little book (86 pages) notes, "In getting used to not drinking, we have found that we needed new habits to take the places of those old ones." Sounds like the basis of good, old cognitive-behavioral therapy to me.
Get active. In addition to encouraging involvement in 12-step groups, Living Sober offers a long list of ways to fill the time that can seem endless when you first stop drinking. Many of the same activities were shared by the more than 200 people I interviewed for Sober for Good, my book about individuals who recovered in many different ways (not just with the help of AA.) They include the following and Living Sober elaborates on each one: Take walks (leisurely strolls, not "tiring marches"), read, go to museums and art galleries, exercise, start on some long-neglected chores (but start small), try a new hobby or revisit an old one, do some volunteer work, do something about your personal appearance, and do something frivolous such as snowmobiling.
Eat or drink something, usually sweet. Noting that Living Sober is based on members' experiences, not scientific reports, the writers ask, "Can you imagine drinking bourbon and soda right after a chocolate malted?" The book goes on to say, "Many of us have learned that something sweet-tasting, or almost any nourishing food or snack, seems to dampen a bit the desire for a drink." It also raises the question, "What about getting too fat?" and states that they rarely see that happen, although I heard a number of women complain about putting on weight when they were given free rein to eating tasty cafeteria-style food in rehab. Living Sober allays the concern when ice cream or candy "addicts" find themselves bulging in the wrong places with, "Better to be chubby or pleasingly plumb than drunk, right? Did you ever hear of anyone being arrested for 'fat driving'?" It also suggests seeking professional help if things get out of hand.
Remember your last drunk (not your last drink.) After describing the pleasurable memories one often has about drinking, this passage is a helpful reminder that toward the end of someone's last years and months of problem drinking, "our drinking never created those perfect, magic moments again, no matter how often we tried for them." So when thinking about "a drink," the suggestion is to try to recall the whole train of consequences starting with "just one," thinking the drink all the way through, "down to our last miserable drunk and hangover."
A Modern Take
All in all, Harvard's John Kelly, PhD, perhaps the most prolific AA researcher, concludes:
"The way that AA has been shown to work in scientific studies is more aligned with the experiences reported by its own larger and more diverse membership as detailed in its later social, cognitive and behaviorally oriented publications such as Living Sober (written when AA had more than a million members, about half of whom had at least five years of continuous sobriety) than with its quasi-religious/spiritually oriented 'Big Book' based on the experience of fewer than 100, very severe, nearly all male individuals –most with very short-term sobriety."
In other words, for many, it's more suitable for today.
Images Courtesy of iStock