Leaving Your Lover (Part II): Weighing the Pros and Cons of Sobriety Keeps It Going
Years ago, when writing Sober for Good, my editor hesitated about including numerous descriptions of fond drinking memories of many of the 200-some book participants who had at least 5 years of sobriety. (See my last column, "Leaving Your Lover, Part I.")  I think she was afraid that reflecting on the positive aspects of drinking would be unwise for readers who were seeking help to stop drinking. I explained to her how important it is to recognize that people with addictions use for reasons that are important to them, and it's important to acknowledge their loss.
It's also important for individuals to examine the negative aspects of their using. Research shows that individuals who have successfully stopped or moderated their drinking commonly go through a stock-taking process wherein they weigh the pros and cons of quitting or reducing their alcohol intake.
A common practice in alcohol and drug treatment is having people with substance use disorders do a cost-benefit (or pros and cons) analysis of their drug and/or alcohol use. The costs list doesn't have to be longer; it just has to be more compelling. In short, the message I got from my interviewees was that in order to do something about their drinking, they had to see that the short-term pleasure provided by alcohol was not worth the long-term problems it caused.
Some questions to help move the needle:
Is my alcohol and/or drug use compatible with my values?
Does my alcohol and/or drug use allow me to be the kind of role model I want to be for my loved ones?
What might I lose or where might I be headed if I keep using as I am now?
What do I want in life that my current use prevents me from having?
Dwelling on the Negative
It seems that some treatment facilities are hesitant to talk about the rewards people get from using.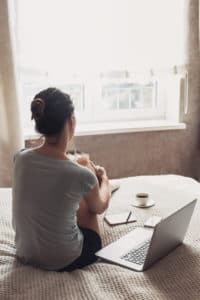 More recently, in visiting rehabs across the country while writing Inside Rehab, it struck me that more traditional facilities seemed to focus far more on the downside of using rather than the rewards of sobriety. Common activities were writing "good-bye" letters to their drugs of choice; writing "cost" letters detailing harm they'd caused their loved ones; and presenting timelines of how their drinking problems progressed (with related consequences).
One woman who had been to treatment numerous times had just been to a rather rigid outpatient facility when I met her. She told her treatment providers that it wasn't helpful to [again] do their many assignments focusing on her past and the negative aspects of her drug use. But she was admonished that she was "in denial" and not "in tune with her feelings."
In short, there needs to be more of a balance of looking at the pros and cons of using along with help to foresee what a non-using future might bring.
What Sobriety Gives Back
For anyone who's had a recurrence after a period of abstinence or who's just been in treatment a short time, a "What I'm Getting Back" diary can help focus more on the benefits of sobriety and less on the problems caused by use and the difficulties of stopping use. It need only be a list on an index card, small enough to keep in your wallet.
Being a positive role model for my kids
Sleeping better
Less depression
Can remember what I read and watch on TV
Coffee tastes better
Easier to watch my weight
Being truer to my values
Clearheaded in the morning
Lower blood pressure
Doing small pleasures, like my nails and beading
Phil Q. gave one the most eloquent cost-benefit analyses, closing with examples of how, with time, the benefits of sobriety can become more powerful than the desire to use. He was a businessman who drank so heavily that every afternoon at work, his hands would start shaking because of withdrawal from alcohol.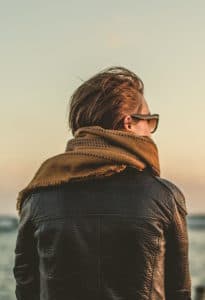 He quit after an arrest for driving while intoxicated. Shortly after quitting, he found out that his wife was pregnant. (They thought they couldn't conceive, so they were in the process of adopting a Korean brother and sister, too. They eventually wound up with four kids!)
He said, "Let's not pretend drinking isn't really nice. Going for 'the click,' that wonderful moment when the lights go down and everything seems under control…that feeling of absolute serenity that only good, experienced drinkers can achieve."
But for him "the click" started to come back early in his sobriety from other things like watching his little girls swing high on a swing set or from reading them a story that none of them wanted to end. After many years of alcohol-related insomnia, he was able to say, "Sometimes, 'the click' comes when I put my head on the pillow and find sleep waiting for me. This new click is almost the same as before, but in some ways, it's even better."
Weighing the Pros and Cons of Sobriety Keeps it Going
Participants in Sober for Good were asked to complete a 7-page questionnaire about their drinking history and recovery. When I asked them "How do you stay motivated? What keeps you from going back to problem drinking?" the top response, far ahead of all the others was that they recall the negative aspects of their drinking days. Different people said it in different ways, but it was striking that even people with more than a decade of sobriety responded similarly.
You might think that this is negative, reflecting on the "cons" for such a long time. However, the second most commented theme regarding staying motivated was appreciating how good a non-drinking life is. Phil Q. said, "I celebrate sobriety."
So in the end, it appears that weighing the pros and the cons of using not only can initiate sobriety…it can keep it going.
Parts of this were adapted from SOBER FOR GOOD, © 2001 by Anne M. Fletcher. Reproduced by permission of HoughtonHarcourt. All rights reserved.
Images Courtesy of iStock