My Patient is Addicted to Marijuana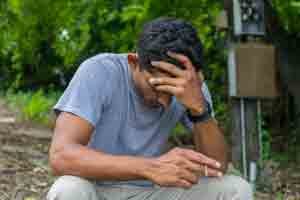 It is a common belief that marijuana is not addictive, but people can become addicted to marijuana. However, it is not as noticeable or pronounced as other addictions. Psychology Today says that marijuana addictions are often not noticed for years, and many times the cause of addiction is actually a psychological disorder, such as depression, or family history of drug abuse. When someone uses marijuana, the active drug compound THC often produces a euphoric feeling in the user.
Encouraging a Patient to Seek Rehab for Marijuana
If you think your patient is addicted to marijuana, you should do everything you can to help them get the help they need for being sober. There are some long term side effects from marijuana use such as increased risk of prolonged cough or bronchitis. The NIH writes that prolonged marijuana use could lead to schizophrenia in certain individuals. There may even be a correlation between increased anxiety and depression and marijuana use.
Pros and Cons of Inpatient Rehabilitation vs. Outpatient Services
There are treatment resources for healthcare professional to help marijuana addicts wade through various rehab options. An inpatient rehab is where a patient stays at a center for a couple of days or multiple months, depending on the severity of addiction. Your patient will be able to get away from environmental triggers that may have your patient wanting to smoke marijuana again. However, your patient might also have to put his outside life on hold. Outpatient services are often cheaper than inpatient rehab. One benefit of this type of treatment is your patient will continue to work, but your patient will also still be exposed to triggers that might make it harder to overcome the addiction.
Is Residential Rehab the Best Treatment Option?
If you believe a trigger of your patient's marijuana addiction is at home, it might be in your patient's best interest to live at a rehab facility. Residential rehab lets patients leave all the triggers for using behind and gives them the chance to get their lives back in order.
What Does Executive Treatment Offer Over Other Rehabs?
"If you think your patient is addicted to marijuana, you should do everything you can to help them get the help they need for being sober." "Executive treatment" is often used interchangeably with "luxury treatment." As one might expect, executive treatment does come with a higher price tag and may offer other perks such as dramatic views, exotic locations, housekeeping services and even massage. This type of treatment doesn't necessarily offer better treatment; rather, it just offers more perks and amenities. People who opt for this treatment style are looking to be with others who they view as peers who perhaps share the same status or job.
Explaining the Rehab Process to Your Patient
Healthcare professionals offering help for marijuana abusers should be able to tell their patients how the process of recovery works.
Intake and Assessment – During intake, your patient will be interviewed and he will answer questions about themselves and take addiction questionnaires. It is also at this time that your patient will be examined for mental health issues and other health issues.
Detoxing – When your patient detoxes, his body will get rid of the toxins in the blood stream. Some physical side effects are insomnia, depressions, nightmares or vivid dreams, and coughing up phlegm. In addition to the physical side, there is a mental detox when your patient will start to cope with reality without marijuana.
Addiction Treatment – An effective treatment for marijuana addiction is teaching coping skills to the user. Many of the coping skills for marijuana addiction are based on treatments for cocaine and alcohol abuse.
Specialized Care – In addition to treatment for marijuana addiction, your patient will also receive other treatment for mental health issues or other health issues.
Extended Care/ After Care – Once your patient completes the initial treatment for marijuana addiction, it is required for your patient to continue with care after treatment because this helps him stay clean.
Is it Private and Confidential?
Like with other medical conditions, all rehabs, either inpatient or outpatient, are completely confidential. No one that cares for your patient can say if that person is in treatment. The only people who will know if your patient is in a treatment program are those your patient tells. It is against the law to disclose information without prior permission from the patient. Can my patient have a private room? It all depends on the treatment center your patient chooses. There are times when there are private rooms available, but sometimes they are not available. If your patient has to share a room, your patient will room with someone with the same addiction.
Paying for Drug, Alcohol and Behavioral Addiction Treatment
Each treatment center has the treatment resources for healthcare professionals to help marijuana addicts decide which treatment is best for your patient and which treatment your patient can afford.
How much will it cost?
The lowest price is around $1,000 per month, and the price continues to rise depending on if the treatment is inpatient or outpatient, how long the treatment is, and if your patient wants a luxury or executive treatment.
Do rehabs accept insurance?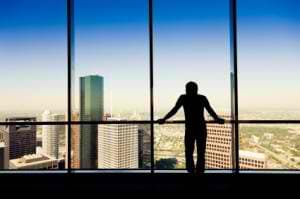 Yes, many rehabs accept insurance and will work with a patient's insurance to help get the treatment the patient needs.
Can patient finance treatment?
There are many facilities that will finance treatment. Some will even work on your patient's income to determine how long the finance lasts.
What Treatment is Available to Patient without Insurance Coverage?
There are treatment options available for those without insurance. The best way to find these treatment centers is through your local public welfare office. Many of these treatment programs are funded by the federal and state governments. This is a good choice for those who want to be free from their marijuana addiction and not go into debt.
Suggesting Support Groups for Patient Sobriety
Marijuana addiction resources for healthcare professionals to suggest for patients include referring patients to support groups. The key to a lifestyle free from Marijuana addiction is a support group. Refer your patient to Marijuana Anonymous, which is a program similar to AA or the SMART program. If your community does not have specialized addiction support groups, many times a marijuana addict can get the same support from an AA meeting.
Providing Helpline Information for Patient Rehab Options
When your patient is ready to take to become free from the addiction, give them this phone number . This numbers is for a nonprofit referral service that will help your client find the rehab center that is right for him.
You Owe It To Your Patient to Help!
You took an oath to treat the sick. Marijuana addiction, like any addiction, is a disease. It is up to you to help your patient get well. Healthcare professionals offering help for Marijuana abusers can call , and we can help you help your patient.
Questions and Answers
Signs and Symptoms of Your Patient's Marijuana Addiction
The Mayo Clinic offers these signs and symptoms of Marijuana abuse: poor memory, increased blood pressure and pulse, decreased coordination, paranoid thinking, and red eyes.
Should my patient travel for rehab?
If you and your patient think that traveling will do the patient better, then he should travel. If there are reasons why he should stay local, then he should stay local.
How is Substance Abuse Information Protected in the Patient Medical Record?
As with any disease, your patient's information and drug treatments are protected by law, and no one is allowed to discuss your patient's information without prior consent from the patient.
More resources about
My Patient is Addicted to Marijuana

: