My Client is Addicted to Marijuana
My Client Has a Marijuana Addiction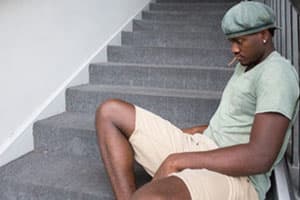 Many people believe marijuana is not a serious drug, but it can cause serious health effects and lead to addiction just like other substances. If your client is using marijuana, it puts him at risk of a longer sentencing. As an attorney, you have various marijuana addiction resources for legal professionals to suggest for clients. You can arrange an intervention with the client's family members and friends, or you can bring him to a local rehab facility and admit him for care. This could help you win your case and keep him from a longer sentence.
How to Help My Client Get off Marijuana
To help your client, start by looking at your different marijuana treatment options for clients of legal professionals. If your client admits to his addiction to marijuana and is willing to get help, you have reached the first big hurdle. Now, you simply need to help him find resources, whether it is finding a support group or bringing him to a low-cost facility that will provide him with the care and recovery he needs.
Health Effects of Marijuana on Your Client
One of the dangers of marijuana use is the fact that people don't think it is bad for you. In fact, it can cause a variety of short-term and long-term effects. When you first start using it and are under the influence of marijuana, it can cause an impaired memory, anxiety, learning difficulty, poor driving skills and lack of focus. Long-term issues include respiratory problems, a high risk of infection in the lungs, lack of motivation, not being able to understand complex information, and fertility issues in both men and women.
Inpatient Facilities vs. Outpatient Clinics
"One of the dangers of marijuana use is the fact that people don't think it is bad for you." If you are going to send your client to rehab for marijuana addiction, you can choose outpatient or inpatient care. The inpatient facilities require him to stay in the facility for 1-3 months, depending on the level of addiction and if other issues are present. Your client will get round-the-clock care, not be around others who are using marijuana, and will be given meals and required to participate in activities. There is also outpatient therapy, where your patient can live at home and continue going to work, but will need to meet with his drug counselor regularly and attend counseling sessions or support groups.
What Does Executive Treatment Offer Over Other Rehabs?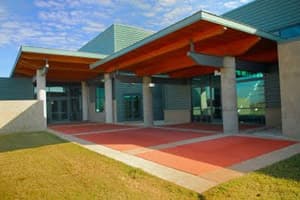 A treatment resource for legal professionals to help marijuana addicts is sending your client to an executive treatment center. Executive treatment centers are specifically designed for people with high-powered careers. If your client is a fellow legal professional, doctor, CEO or has another important and busy job, it might be hard getting clean while also working. These facilities keep clients away from their job and give them proper treatment while also providing resources for working, such as computers and Internet access.
Having a Client Fulfill Court-Ordered Drug Rehab
Court-ordered rehab is often recommended when your client has been involved in a drug-related crime. This might be causing an accident where he was using marijuana just before driving, if he was in possession of legal marijuana or was arrested due to selling it, or if he was arrested for other acts due to drug use. Court-ordered rehab helps clients get clean from their addiction and might lessen their sentences or prevent them from going to jail.
Does My Client Need to Stay Local for Treatment?
While there are excellent local rehab facilities for marijuana addiction, not all of them are right for your client. If he finds a rehab facility that is out of the county, he will likely be able to go, but might need to check with the court first. If he is involved in a criminal case, there might be stipulations with traveling certain distances. However, if this is not the case, it shouldn't be an issue.
Is It Private and Confidential?
Some treatment facilities for marijuana addiction are in fact private and confidential, but not all. If you have a client that needs more anonymity, you can request a private room. Keep in mind that your client may be paying more for the private room, and some insurance policies might not cover as much of the treatment costs. With private facilities, there is more confidentiality not just in having your own room, but also with keeping your name and identity to yourself. This is a common choice for celebrities, political figures and other familiar names.
What Payment Options Are Available to My Client?
If your client needs to get rehab for marijuana addiction and does not have health insurance, he has many other options available. He can seek help by going to one of the free or low-cost rehab facilities or paying in monthly installments. If he has a little more money, he can choose how he wants to pay, but credit card payments are usually accepted. The cost of rehab for drug addiction should never be the deciding factor, since facilities are usually willing to work with you so you get the care you need.
What Can My Client Expect During Treatment?
During treatment for marijuana addiction, your client will go through a variety of essential stages. It begins when your client enters the rehab facility and his drug counselor decides the best course of treatment and length of stay. Their first couple days are the hardest because it is the first time your client is clean and sober. During this time, he will be detoxing from the marijuana and may go through a difficult withdrawal period. Once detox is complete, he receives care throughout his stay, such as cognitive behavioral therapy, individual or group therapy sessions and extended care.
What Happens After Treatment?
After leaving the facility, your client still needs to receive continued care, called aftercare. This includes joining a local support group with other recent marijuana users and following the counselor's advice and recommendations for relapse prevention. It is particularly beneficial right after being released, because this stage can be difficult.
When Your Client is Ready to Begin Treatment
To stop marijuana use and battle the addiction, your client needs to begin treatment. It is essential that he starts right away instead of waiting too long. Call us at to discuss treatment options and help your client start his healthy, sober lifestyle.
Questions and Answers
Can Completion of Marijuana Treatment Affect My Client's Sentencing?
Going to rehab for marijuana use often affects the sentencing by shortening or having a better outcome.
Can My Client Avoid Jail By Completing Treatment?
It is possible that your client will avoid jail time, but this depends a lot on the case and if marijuana has any effect on what he is being charged with or trying to attain.
Could Jail Time Result If My Client Leaves Marijuana Rehab Early?
Yes, it is possible that if he leaves rehab early he will be sentenced to jail time, especially if rehab is the only reason he was able to stay out of jail. Can Client Charged with Drug Possession, Manufacturing, Cultivation, Trafficking, Distribution, DUI/DWI or Public Intoxication Attend
Rehab to Reduce Sentence?
These charges are directly related to drug use, selling and distribution, so in many cases, rehab helps to reduce the sentence.
More resources about
My Client is Addicted to Marijuana

: