HCSC Insurance Coverage for Cocaine Addiction Rehab and Detox Treatment
What Kind of Coverage Does HCSC Insurance Offer for Cocaine Addiction?
The Health Care Service Corporation is an independent licensee of the Blue Cross Blue Shield Corporation. There are various coverage packages available that are designed to fit different budgets. Depending on your plan, there is coverage available for people battling cocaine addiction because it is seen as a chronic medical condition. Depending on the insurance package, it is possible for a large portion of the rehabilitation costs to be covered.
Type of Rehabs HCSC Will Pay For
The National Survey on Drug Use and Health reported that in 2008 there were 1.9 million current cocaine users. With cocaine use being so high, many different treatment programs have been developed to meet a range of treatment needs. HCSC takes drug addiction and recovery seriously and offers free, online resources for healthy living.
When rehabilitation from cocaine addiction is needed, HCSC will look into the depth of help required. Outpatient treatment options are available with HCSC insurance and are widely covered. Inpatient treatment for cocaine addiction is usually not fully covered, but the cost can be offset, depending on the policy held. HCSC Insurance for cocaine addiction treatment should be discussed with the provider before beginning a treatment program.
How Much of the Cost of Rehab Is Covered by HCSC?
For clients who are receiving first-time treatment for their cocaine addiction, a large portion of the cost might be covered. In some rare cases, full coverage is available for cocaine rehabilitation. HCSC Insurance coverage for cocaine is hard to receive if the patient has previously taken part in an inpatient or outpatient program for recovery.
It is highly recommended that patients review their coverage package before taking part in a treatment program. If the patient has made a previous recovery attempt in an outpatient or inpatient program, HCSC coverage will be less likely.
Can I Pay Above What My Insurance Will Provide to Receive Treatment?
"The Health Care Service Corporation is an independent licensee of the Blue Cross Blue Shield Corporation."
Patients looking at more amenities will find that insurance policies will not cover higher-end rehabilitation programs in full. It is possible for patients to pay above what HCSC covers, but it is important to speak with the rehab center about the best way to handle the financial side of the program prior to beginning.
Inpatient Addiction Treatment vs. Outpatient Therapy
There are two primary options for cocaine addiction treatment: inpatient and outpatient. Inpatient treatment requires a patient to stay in a facility 24 hours a day for at least 30 days. Today, however, most people participate in an outpatient program, which allows them to live at home between treatment appointments. With outpatient programs, patients can be required to attend treatment sessions each weekday for a couple of hours or can have more strict guidelines, requiring patients to attend up to 20 hours a week.
Should I Choose a Residential Rehab Center?
Cocaine addiction is difficult to overcome because of the detoxification that occurs. Residential rehab centers offer rigid structure and create a safe place for patients to recover together. Many rehab centers have a lockdown environment where no patients are permitted to leave the premises and no guests are allowed to visit. Depending on the intensity of rehabilitation, a residential rehab center can have higher recovery success rates.
Will HCSC Pay for Local Rehab and Out-of-State Treatment?
Out-of-state treatments are expensive and are not normally covered by HCSC. If out-of-state treatment is desired, extensive paperwork from health professionals may be required, but even then there are no promises that the treatment will be covered. In most cases, insurance companies have developed programs and relationships with facilities locally and they prefer their patients use those.
Does HCSC Pay for Private or Luxury Treatment?
HCSC does not promise coverage for private or luxury treatment centers. In the event that a patient is interested in a luxury program, it is possible, though not probable, that partial coverage will be available. While luxury treatment centers have enticing amenities, the cost keeps many from being able to use such services. In the event that the HCSC policy does not offer any coverage for the treatment desired, the patient should speak directly with the facility to discover what the payment options are.
What Does Executive Treatment Offer Over Other Rehabs?
When a business professional needs to undergo rehabilitation from cocaine addiction, it can take a great deal of time. The challenge for many in this position is that the rehab process causes such a disruption to everyday life that it is impossible to keep the process private. Executive treatments were created to alleviate the lack of privacy that can be common with rehab and create a way for both the personal and professional lifestyles of the patient to be disrupted as little as possible. Executive treatments are the perfect option for people who need to keep their recovery private.
What Treatment Lengths Will HCSC Pay For?
HCSC programs for cocaine recover are normally approved for 30 days. Coverage varies from patient to patient, so in the event that a longer treatment is required, HCSC may offer coverage on longer rehabilitation programs. For programs longer than 30 days, partial coverage may be available instead of full coverage. Most rehabilitation facilities have financial solutions for their patients, so if insurance coverage is not available, there are other options.
What If I Have No Insurance?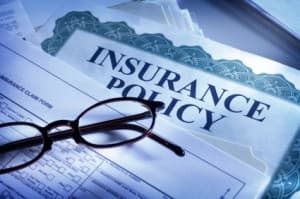 One of the main reasons that patients who are battling addiction to cocaine do not receive the treatment they need is because of a lack of insurance. There are many programs available to people who do not have the financial means to pay for rehab, and financial plans are also available for most rehabilitation programs. Patients should contact the treatment programs to talk to them about options for those without insurance.
Using Our Helpline to Determine Your HCSC Rehab Options
HCSC has a staff of individuals who are trained and ready to speak to both current and potential new patients. When calling the help line, information can be obtained regarding coverage options, doctors within the network, rehab program coverage, free resources and more. Don't hesitate to contact us by calling .
Questions and Answers
---
Insurance Providers and Rehab Treatment Coverage Levels
More resources about
HCSC Insurance Coverage for Cocaine Addiction Rehab and Detox Treatment

: