Your Life Matters: Ending Addiction-Related Suicide
Most of us have either been personally touched by the tragedy of suicide or we know someone who has. I personally know two families that suffered devastating addiction-related losses last year.
The Devastating Loss of Life
The first loss was someone I grew up with. The father was a successful business owner, the mother a teacher. They had three sons – two of which were football stars growing up.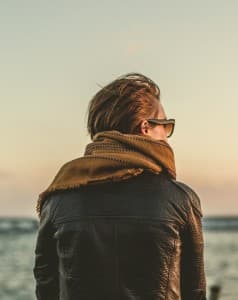 The third – a middle son – never quite got his act together. He dropped out of college, tried marriage three different times and drifted from job to job – every move dictated by drugs and alcohol. At 32, addiction controlled his life to the point where he lost everything and had to move back in with his parents.
His family thought he was finally in a good place on the day he took his life. After all, he'd completed rehab, managed to stay clean and was continuing with therapy sessions. They thought their son was finally getting his life back on track. That afternoon, he told them he was going out for a run, and with a smile on his face, reassured them he'd be back in time for dinner.
It wasn't long after that his parents received a knock at the front door – the local police found their son's body in the woods, with a self-inflicted gunshot wound to his head.
A Waking Nightmare
What the family's been through over the last year has been nothing short of a nightmare. They've been incapable of picking up the pieces or wrapping their heads around such a loss. They've been unable to forgive themselves for not being more proactive in helping him beat his chemical dependency. But mainly, they've become stagnant in their lives: The father retired; the mother became a shut-in – barely able to cope with the all-too-familiar feeling of powerlessness and despair addiction leaves in its wake.
The second family I mentioned earlier has a similar story. Their son hanged himself after his wife filed for divorce. His excessive alcohol use had become the main point of contention in the marriage and she couldn't deal with the roller coaster of emotions.
He was so distraught over her leaving – and so hopeless over the grasp addiction had on him – that death seemed like it was the only way out.
The Struggle is Real
Suicide is one of the leading causes of death in the United States, and those with drug and alcohol problems are about six times more likely to commit this act. Roughly one in three suicides involve alcohol and nearly two-thirds are legally drunk when they die.
But those in active addiction aren't the only ones – at risk. In fact, early sobriety poses its own triggers for suicidal thoughts and actions. Many aren't prepared for the onslaught of painful emotions that have been numbed for so long by drugs and alcohol. As the consequences of their actions become fully actualized – from legal problems and damaged relationships to financial ruin and job loss, people lose hope.
Overwhelmed by feelings of stress, depression and hopelessness, it starts to feel like there are only two ways out: spiraling back into drug use or suicide.
Fighting Against Stigma
Social stigma prevents many people from getting help, while a lack of suicide prevention training can contribute to the problem when they do seek treatment.
Simply put; we need to do a much better job when it comes to providing resources and treatment options. We can't focus solely on those who are taking their first steps toward sobriety; we have to be willing to help their loved ones, as well. Making it a collaborative effort is the best way to save lives because, in the end, that's what it's all about.
Additional Reading:   How are Addiction, Depression and Suicide Linked?
Image Source: iStock