Why You Should Care About the Repeal of ObamaCare
Addiction and mental health reform has been a slow moving process in our society, but it seemed like we were finally going the right direction in terms of funding and policy. That is, until the presidency changed hands.
Now, with the recent repeal of Obama's Affordable Care Act (ACA), people are wondering if we've taken two steps backwards. Will those with opioid disorders and mental illnesses soon be left without treatment and the support they need?
What Are the Repercussions?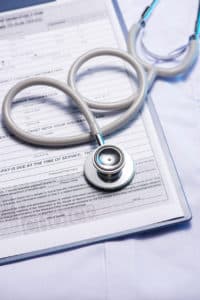 How could this country possibly ignore the treatment needs of so many people? Well, repealing the ACA could undo the provisions of the Cures Act, which was set to give $200 million to serious mental disorders and $1 billion to opioid use disorder treatment over the next two fiscal years, ultimately closing the gap in the number of people unable to obtain treatment in the United States.
The ACA, which builds upon the Mental Health Parity and Addiction Equity Act, gave many people health insurance who didn't have it before, either through Medicaid expansion or subsidies of marketplace plans. It also protected those with pre-existing conditions from being denied coverage.
Now, without these protections in place, many struggling with substance abuse will no longer be able to obtain the treatment they so desperately need.
Who Will Be Affected?
The number of people we're talking about here is pretty disheartening. Experts are estimating that approximately 1.25 million people with serious mental disorders and about 2.8 million Americans with a substance use disorder (of whom about 222,000 have an opioid disorder) will lose some – or all – of their insurance coverage. And if people can't get insured or obtain treatment, it's safe to assume the end result: increased deaths, homelessness, and incarceration rates.
Yet, individual policy holders aren't the only ones hit hard with the rolling back of the ACA. Residential recovery centers, as well as medication-assisted treatment (MAT) facilities, will also be impacted, as many have opened due to funding through the ACA last year. Now, these establishments will have to decrease the number of patients they provide essential behavioral health and physical health services to, leading to far-reaching consequences in communities.
Any cut of federal funding for substance abuse treatment "could literally kill members of my community," said Judge William S. Thompson, circuit judge in the 25th Judicial Circuit in West Virginia. "We need to be expanding treatment dollars, not cutting them."
We couldn't agree more.
Additional Reading:   Trump and the Future of Addiction Treatment
Image Source: iStock