Why Did the War on Drugs Become a War on Sobriety?
When we talk about the stigma surrounding drug addiction, the topics of conversation usually center around those who are abusing substances and their spiral into the jaws of addiction. But what would you say if I told you there's a growing stigma against sobriety?
The Snowball Effect of Stigma
Believe it or not, there's a dangerous and unfair reputation attached to the medications used to overcome opiate addiction…namely Suboxone.
Here's Robert W's story of trying to get clean, following all the rules, doing things the right way…and still getting shut down at the hands of stigma.
Q: What was your drug of choice in the past and what made you want to try a Suboxone program?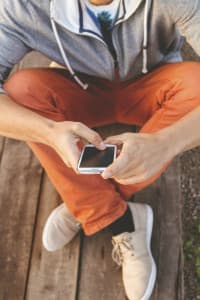 A: I used hydrocodone to begin with, but eventually graduated to OxyContin. I spent eight years shackled to those damn pills. They took everything I ever loved and I still kept on using them.
When my wife died, I overdosed and it hit my kids really hard. I knew I had to do something to change…so I decided to enter a Suboxone program. I had a few friends who had turned their lives around using the medication and I talked to them about it.
I was in a program within two days.
Q: Did you find you had an urge to abuse the medication?
A: Let me be honest here; I was prescribed two Suboxone films a day when I started the program. I was also still stuck in that "addict" frame of mind – you know, if one's good, then two's better?
So yeah, I tried taking two at a time the first day…and it didn't do a thing. I didn't feel high; I wasn't full of energy; I just felt NORMAL and I wasn't going through the paralyzing sickness of opiate withdrawal. That's it.
Truth be told, most of the people who buy Suboxone off the streets are just trying to taper off other opiates without paying the high prices clinics charge to enter a program. There's really no high from Suboxone – it's just about avoiding withdrawal symptoms.
Q: How did your program go and what problems did Suboxone stigma cause you?
A: The program itself was great. I went to see my doctor weekly, then twice a month. When there, we had group meetings and that was really nice because I knew everyone was in the same boat I was in, you know?
The stigma became an issue almost immediately, though. I had to fight my insurance company tooth and nail just to get my meds covered. One month they'd pay for the films; the next month, I'd get declined for some crazy reason and have to pay out of pocket. It was insane!
I pay good money for health insurance and you'd think they'd rather see me addicted to pain pills than to help me get a medication that helps me get sober!
Q: Did the pharmacy try to work with your insurance company to help you get your medication?
A: Well, turns out stigma lives at the pharmacy, as well.
…the damned stigma attached to a life-saving medication is preventing me from finishing a safe Suboxone taper and going on with life.-Robert W.
I've used one very large and well-known pharmacy for the last decade. I have never had an issue getting any medications filled until I was written Suboxone.
Three months into my program, I take my script into the store to drop it off and – out of the blue – the lady says "We don't fill these anymore." I was floored.
I asked to speak to a manager and he told me they no longer carried the "drug" Suboxone. He told me to go somewhere else – like I'd done something wrong! I called their corporate offices and got nothing but the runaround.
Q: Where else did you encounter stigma?
A: Well, after being in the same Suboxone program and seeing the same doctor for over a year, I was faced with the biggest slap in the face I've ever had.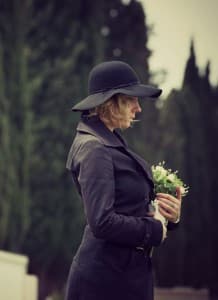 Two weeks ago, I got up, got ready and drove the 27 miles it takes me to get to the clinic – my appointments are on the second and fourth Mondays of every month. I pull in the parking lot and there's a huge "closed" sign on the door. Turns out my state has now decided they're no longer paying for state-provided health insurance patients to attend Suboxone programs. Apparently this was such a huge financial hit for the clinic, they shut their doors a week ago.
I'm beyond frustrated because, for the first time, I've followed every rule set before me and done everything asked of me – I'm finally getting the help I need to live clean and sober – but the damned stigma attached to a life-saving medication is preventing me from finishing a safe Suboxone taper and going on with life.
Q: So, where are you mentally with this whole process and has it discouraged or endangered your sobriety?
I've had a pharmacy deny my access to Suboxone because of stigma. I've had a clinic shut its doors because my state has allowed stigma to cloud its judgment. When did the war on drugs become the equivalent of a war on sobriety? I am being punished for trying to do the right thing; I am being punished for a commitment to getting clean and using a method that is clearly working for me.
If you ask me, it sure does seem like the powers that be would rather I stay addicted to Oxys – you know, those highly addictive opiate painkillers that doctors are allowed to hand out like candy and pharmacies are allowed to fill without so much as flinching? And it's all because of stigma. Plain and simple.
You tell me: What's wrong with that picture?
Learn more about treatment options for alcohol abuse and addiction.
Image Source: iStock/Shutterstock
Thank you for your feedback.
American Addiction Centers (AAC) is committed to delivering original, truthful, accurate, unbiased, and medically current information. We strive to create content that is clear, concise, and easy to understand.
While we are unable to respond to your feedback directly, we'll use this information to improve our online help.