Why China's Ban on Fentanyl is a Good Thing
Fentanyl has become a household name as of late, especially with the passing of Prince last year. But according to officials, we may soon see a noticeable decrease in the grasp it has on our society.
As of March 1, the Chinese government began banning the manufacture and sale of four variations of fentanyl: Carfentanil, furanyl fentanyl, acrylfentanyl, and valeryl fentanyl.
China Takes a Stand
These tighter controls are being hailed as a "game changer" by the U.S. Drug Enforcement Agency (DEA), as China is the main supplier of fentanyl to the U.S.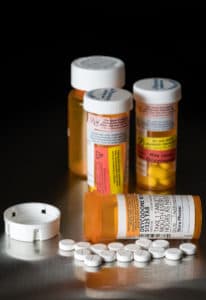 Manufacturers, as well as Chinese organized crime groups, are responsible for the bulk of fentanyl flooding into our country and contributing to the opioid epidemic. It's a synthetic opioid pain reliever, known to be 50 times more potent than heroin and up to 100 times stronger than morphine. In fact, fentanyl can be absorbed through the skin or inhaled if it becomes airborne. A tiny dose that's the size of three grains of sand can kill.
Of course, fentanyl eventually found its way to the illegal drug market, and unsurprisingly, overdose rates have soared. Last December, the Centers for Disease Control and Prevention reported that opioid deaths (including fentanyl) increased by 72 percent from 2014 to 2015.
All things considered, that's why officials believe the Chinese ban is a definite step in the right direction. "(These) steps will ultimately lead to the reduction of numerous overdoses that have occurred throughout the United States, especially the last couple of years," DEA spokesman Melvin Patterson told Fox News of the new fentanyl controls. He also believes that these new regulations will make it easier for the United States to trace fentanyl back to illicit sources doling out the drug.
A Solid Step in the Right Direction
China isn't the first nation to tighten their control over fentanyl – others began doing so years ago. Though lawmakers are confused as to why China resisted for so long, they're nonetheless pleased with the decision.
Even with the latest restrictions, officials know tighter controls aren't the end-all-be-all cure to the current opioid epidemic. After all, the solution is multifaceted and goes well beyond cutting off the supply of a certain drug.
"A lot of the problems contributing to addiction are social and psychological," said David Shirk, global fellow at the Woodrow Wilson International Center for Scholars, "and the fact that we don't have a strong support system to help people deal with it."
Image Source: iStock