What You Need to Know About Selincro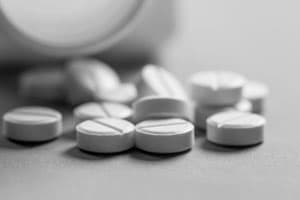 Alcohol abuse is a serious and growing problem. Thanks to the CDC's latest report, we know that one out of every 10 deaths among U.S. adults is attributable to excessive drinking.
With no signs of slowing down, researchers are turning to intervention products. One new item hitting the market is Selincro, a medication from Danish pharmaceutical company Lundbeck.
The Low-Down on Selincro
Selincro interrupts the brain's reward cycle, taking away most (if not all) of the pleasurable effects of alcohol.Selincro (nalmefene) debuted last year in the U.K. and is classified as an "opioid receptor antagonist." In essence, it works on the brain's reward mechanism, which becomes unregulated in the presence of alcohol. Selincro interrupts the brain's reward cycle, taking away most (if not all) of the pleasurable effects of alcohol. The end result for most is a decreased urge to drink alcohol.

Also Read: What Medications Can Help You Get Sober?

A New Focus
While a number of Selincro's predecessors focused on alcohol abstinence, Selincro's mission is to decrease the amount of alcohol someone drinks. For example, over a one-month period, Selincro can reduce the number of "heavy-drinking days" experienced, along with decreasing the total number of drinks consumed on those drinking days, according to new research.

Administration and Side Effects
Selincro is taken only on the days when drinking is anticipated, preferably one to two hours before consuming alcohol. Patients shouldn't take more than one pill per day. Potential side effects include nausea, dizziness, headache, insomnia or confusion.
In a supervised a one-year study, Selincro was particularly effective among adults with a "high drinking risk level." Patients treated with Selincro showed a 60 percent reduction in alcohol consumption after six months of treatment – that's an average reduction of one bottle of wine per day. Researchers note the decrease is "significant," as Selincro doesn't reach peak effectiveness in the brain for at least two months.
Lundbeck stresses that Selincro is not suitable for everyone, especially those requiring immediate alcohol detoxification or patients experiencing withdrawal symptoms. Patients should also understand that Selincro is not intended to replace the goal of abstinence; it simply offers patients a viable way to cut down on alcohol consumption.
Similar Medications for Alcohol Abuse
Though Selincro is the latest anti-alcohol medication, its concept is certainly not new. The 2014 Journal of the American Medical Association (JAMA) report covers multiple drugs used to combat alcohol consumption. For example, Topomax and Naltrexone have been used for several years to crush alcohol cravings. There's also Baclofen, a type of medication that reduces the desire to drink, and Antabuse, which quickly induces vomiting if alcohol is consumed.

Also Read: The Realities of Prescribing and Taking Meds for Alcohol Abuse


If you or someone you love is struggling from alcohol abuse, take action and learn about alcoholism treatment options to fit your needs. Call and speak with a helpful recovery professional today.