What I Learned Getting Clean Behind Bars
Here's a fact that might shock you: Every year, people purposely commit crimes in order to go to jail and enter a drug treatment program. Although this sounds strange, it made me think: How do substance abuse treatment programs stack up when compared with programs out here in the free world? Are they effective for those who completed them?
I actually have first-hand knowledge on this subject; I underwent a work-release program to help me transition back to society after being behind bars. For 19 months, I lived with about 100 other women in what was called a therapeutic community – a drug-free residential setting which featured continuous monitoring by counselors, group therapy and drug and addiction classes. Although quite rigorous, I can honestly say that completing the program was beneficial for me…and for many of those around me.
Locked Up and Recovering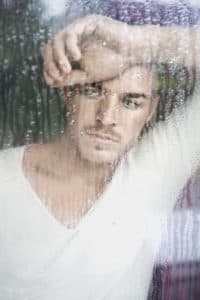 A study by research scientist Steven S. Martin concluded that, after one year, a significantly higher percentage of inmates who participated in substance abuse treatment were drug-free and arrest-free than those assigned to the usual work release programs. After three years, those who continued with an aftercare program had significantly less drug use and re-arrests than those who dropped out of the program.
Other researchers found similar effects. In a combined sample of nearly 1500 inmates from around the country, about a quarter of those who took part in intensive drug treatment programs and aftercare ended up back in prison (compared to three-quarters of those who received no treatment in prison or those who received treatment in prison, but no treatment after release), resulting in a substantial cut to the recidivism rate.
Additionally, analysis of these programs by the Bureau of Prisons and the National Institute on Drug Abuse shows in-jail treatment programs make a significant positive difference in the lives of inmates following their release from prison, as they are much less likely to use or reoffend, compared to other inmates who did not participate in treatment programs.
We Need These Programs
It certainly seems like these programs work and result in positive changes to those willing to put in the work. And make no mistake, I'm not saying you have to go to jail to get the treatment you need! But if you or a loved one happen to find yourselves there, rest assured there's a strong possibility you'll get the quality treatment you deserve during the time you're away.
Image Source: iStock