What are Addiction-Related Developmental Delays?
Babies born addicted to drugs or alcohol will face challenges in every area of their lives. Relational, emotional and physical distress are common roadblocks for these helpless little ones.
As they grow, they face new challenges and hardships when trying to overcome their unique at-risk situations.
What Delays Should You Look For?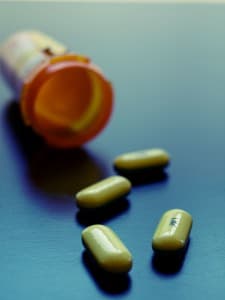 Frequently, children who are born drug-dependent suffer severe developmental delays during their formative years. These delays are most commonly observed when children do not achieve designated milestones assigned to a typical age range.
One area of significant risk is motor skills. Delayed motor skills most commonly manifest in babies who are between the ages of six and 18 months.
The first two years of their lives are key. Close monitoring and intervention help to identify the presence of delayed motor skills, allowing parents and guardians to seek out the proper help and resources needed to ensure these babies grow into healthy adolescents and adults.
The following list highlights just a few of the typical age-appropriate milestones children should generally be reaching. If your child is not demonstrating these skills, contact her pediatrician for evaluation and to discuss a possible treatment plan.
3-5 Months of Age
Grasps, reaches for and/or holds objects
Supports head well
Begins to bring objects to mouth
When feet placed on firm surface, pushes down with legs
6-7 Months of Age:
Sits up without assistance
Bears weight on legs when pulled to a standing position
Actively reaches for objects with both hands
Easily gets objects to mouth
Has good muscle tone (not stiff and tight or very floppy)
Holds head up when in a sitting position
1-2 Years of Age:
Stands when supported
Displays increased sense of balance
Develops heel-to-toe walking pattern
Can push a wheeled toy
Treatment Options for Addiction-Related Motor Skill Delays
Once your child is evaluated by a physician, additional steps may be recommended to encourage the child's development.
Possible treatment includes:
Increased physical activity
Physical therapy
Occupational therapy
Possible Causes for Motor Skill Delays
Delayed motor skills can be caused by a variety of conditions, but a growing number of newborns suffer delays as a direct result of exposure to drugs and alcohol while in the womb. Due to the potential danger, these pregnancies are labeled "high-risk."
Physical problems facing addicted newborns include:
Ataxia – impaired muscle coordination
Myopathy – a disease causing impairment of skeletal muscle
Spina bifida – genetic condition causing paralysis of the lower body
Cerbral palsy – caused by brain damage before birth
Cognitive delays – unable to quickly learn, retain and process information
Vision problems – experiencing poor eyesight and light sensitivity
Take Action if Delayed Motor Skills are Observed
Because the factors and catalysts of delayed motor skills are so numerous, talking to a medical professional is essential.
If you notice your baby is not reaching the designated milestones for her age group, it may simply be that she needs additional physical exercise to overcome a motor challenge. On the other hand, she may be suffering from one of the more serious addiction-related deficits listed above; erring on the side of caution is clearly the right decision.
Additional Reading: Pregnant Heroin Addicts: What's the Solution?
Image Source: iStock