We'll Never Kick Addiction Without Compassion
The United States is the most heavily incarcerated country in the world and nonviolent drug offenders comprise a substantial portion of that population.
Our justice system is designed to be punitive, rather than rehabilitative. So essentially, we're punished for an addiction, rather than anyone taking the time to understand the root cause of our need to use in the first place.
The Punishment Doesn't Fit the Crime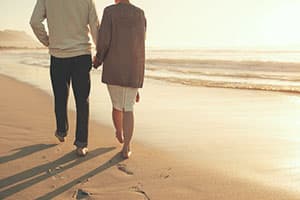 Thanks to the legal system's "punishing" stance, treatment and compassion are virtually non-existent; we are shamed for our drug use and degraded by both staff and inmates. It's no wonder, then, that approximately 95 percent of all addicted inmates return to using after release. After all, locking us up does nothing to help us escape the deadly grasp of addiction – other than just perpetuate the cycle of abuse.
Our loved ones often go through similar punitive experiences. All too often, they're judged for simply being associated with someone struggling with addiction. Fingers are pointed, their integrity is questioned and, sometimes, they're even shunned by the community. If only they were shown more understanding and support by outsiders, maybe our loved ones wouldn't feel so overwhelmed or alone.
Walk a Mile in These Shoes
Compassion, or the feeling of deep sympathy and sorrow for someone stricken by misfortune, is a vital ingredient in overcoming addiction – yet so few ever receive it.
Even though substance abuse has consistently been proven to be a disease, it fails to receive the compassion, sympathy and support that all other diseases receive. Instead, it's surrounded by shame and stigma; it's believed to be a moral failing and the blame doesn't just fall squarely on the person who's afflicted with it.
One expert, Dr. Gabor Mate, believes the root of addiction is trauma – and the only way to overcome it is to stop the finger pointing and adopt a more compassionate approach. According to Mate, substance abuse is all about dealing with internal pain.
Instead of judging and blaming those with an addiction, Mate advises others to stop – take just a minute to think about what that person might be going through. "Don't ask the question 'why the addiction,'" he says, "ask 'why the pain?'"
Additional Reading:   You Can Hate My Addiction Without Hating Me
Image Source: iStock