Wasn't My "Rock Bottom" Low Enough For You?
One of the things that made me uncomfortable during the AA meetings I attended was the level of competition between attendees. Whose story was the worst, the most gory? Who spent the most time in jail, got the worst injury, or lost the most support from family and friends?
I never lost my family or friends. I never went to jail. I never slept under a bridge or anything else that resembled those stories…and I started to feel a little guilty.
I emerged from my drinking problem with a supportive family, a good education, and some savings. Yet I knew how my journey had hurt me – the pain of waking up night after night in a panic, the feeling of being out of control and losing my will to live at times. Some of the others made fun of me as a "high bottom drunk." I had to come to terms with my own journey to sobriety – even if others didn't seem to think I had suffered enough.
Don't Allow Others to Define You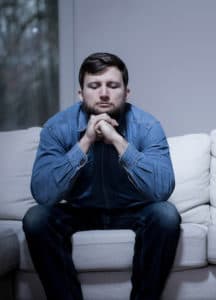 I felt, and continue to feel, a lot of guilt over my years of drinking. I had so many advantages. Yet nobody saw the pain inside me.
On the outside, I looked like I had it all…a great job, a wonderful family, a decent income. No one knew I woke up every morning shaking from a severe panic disorder. No one knew about my past sexual assault and being told it was my fault. No one knew the stress of paying for most of the mortgage on the house I shared with my boyfriend or helping my mom out when she got laid off. I worked in a culture where drinking was the norm – the social lubricant, almost a requirement.
I didn't want to tell my stories. I didn't want to be looked down on for being too high functioning. In rehab, I made things up because I thought my counselors wouldn't believe I'd done as well as I had.
Yet, like many of my friends in rehab and AA, I'd passed out drunk in the street and woken up in a hospital. We weren't all that different – but I felt like I didn't fit in.
Out With the Old, In With the New
I finally gave up on AA and started a SMART Recovery meeting in my neighborhood. There I found people who preferred a more scientific approach to recovery. We don't tell long drunk-a-logs. Rather, we talk about our lives now and what we're working on this week. We focus on the present and the future, not the past. We don't confess our sins or wallow in our suffering. We move on.
I support all paths to recovery, whatever works for you. But if you find that you don't want to compete with others' tales of woe, you might want to consider trying SMART or Refuge Recovery or other groups that look to the future, not the past.
Additional Reading:   If Not AA, Then What? Five 12-Step Group Alternatives
Image Source: iStock
Thank you for your feedback.
American Addiction Centers (AAC) is committed to delivering original, truthful, accurate, unbiased, and medically current information. We strive to create content that is clear, concise, and easy to understand.
While we are unable to respond to your feedback directly, we'll use this information to improve our online help.