War on Opiates: Getting to Know the CARA Bill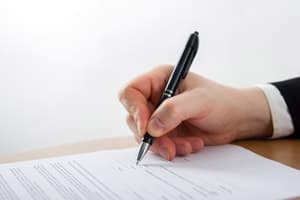 First introduced by Congress in 2014 and now gaining momentum in 2015, the Comprehensive Addiction Recovery Act (CARA) is a comprehensive, multi-faceted bill designed to combat the epidemic of heroin and opioid addiction in the United States.
We know that knowledge is power, so it's important to take a look at this piece of legislation and what it means for combating opiate addiction.
Overcome by Opioids
Over the last 20 years,opia have steadily climbed in the U.S.; the problem is now one of the country's most-pressing public health issues.
Due, in large part, to the rising use and misuse of prescription painkillers, the Centers of Disease Control reports that drug overdoses are now the leading causes of accidental deaths among those aged 25 and 65, surpassing automobile-related fatalities. Needless to say, opiate addiction is a national crisis and warrants regulatory action.
In the current, divided climate of partisan policy, the CARA bill is actually an expansive, bipartisan response to opiate and heroine addiction in America. Co-sponsored by Senators and Representative on both sides of the aisle, the proposed CARA bill would allocate up to $80 million of funding to state and local communities to assist in the prevention, treatment and recovery of opiate addiction.
Decreasing Overdoses and Loss of Life
Specifically, these funds would be used to expand community-based, nonprofit opiate treatment centers; form opiate-specific education and prevention programs; and strengthen addiction recovery and treatment support within communities and schools.
…the CARA bill also calls for an increased availability of naloxone for law enforcement and first responders.To reduce the high number of opiate-related overdoses, the CARA bill also calls for an increased availability of naloxone for law enforcement and first responders.
Naloxone is a life-saving drug that counteracts the effects of an opiate overdose. When administered in a timely fashion, a standard dose of naloxone can reverse the effects of what would have otherwise been a fatal overdose. Simply put; naloxone saves lives.
CARAs Legal Effects
The CARA bill sets out to combat opiate addiction on multiple levels, including within communities. The act also addresses state-level regulations intended to reduce opiate abuse.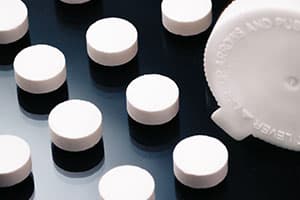 In lieu of incarceration for individuals convicted of opiate-related crimes, the CARA bill will expand alternative addiction treatment programs within the justice system.
It also takes aim at "pill mill" marketplaces and getting unused prescription pain pills out of the household. Additional proposed measures include strengthening state programs that monitor and track prescription pills and expanding pill disposal, or "take-back" programs.
Although the Comprehensive Addiction Recovery Act does have bipartisan support, opponents of CARA have voiced concerns over its effectiveness, implementation and budgetary costs. However, in response to America's growing epidemic of opiate and heroin addiction, it is crucial for policy-makers to proactively introduce solutions to take on one of our country's most devastating problems.
Additional Reading: Legally Dead: Exploring the Epidemic of Prescription Drug Abuse
Image Source: scpr.org, en.wikipedia.org