Victim Impact Panels: Do They Help or Hurt?
In 2010, I was convicted of a first-offense DUI with Serious Bodily Injury; I received four years in the Florida state penitentiary, followed by six years of probation.
I naively thought that after completing my prison sentence, the rest would be smooth sailing. But probation, I soon discovered, was anything but smooth.
What is a Victim Impact Panel?
Along with the general requirements I was ordered to complete as part of my punishment, I was also directed to satisfy a dozen special conditions. One of those conditions included attending a victim impact panel.
A victim impact panel is made up of several speakers who have either been seriously injured by an impaired driver or have a loved one who was seriously injured or killed by a drunk driver.
Each member of the panel reveals his or her personal story to a group of DUI offenders who are attending as part of their court sentence or remedial diversion program. Not only does it allow victims to share how their lives have been impacted, it also enables offenders to see first-hand the consequences of their actions.
The Audience Impact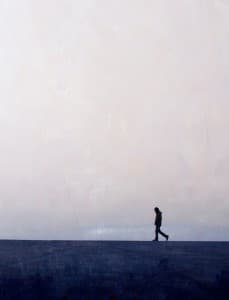 When the evening finally arrived, dozens of us filed inside a large room on the second floor of the local county courthouse. Two older women took the stage up front and we soon learned they had both lost sons to drunk drivers more than two decades earlier.
Neither seemed to have dealt with their grief over the years. We listened intently as they sobbed, pointed fingers and lamented over the injustice that "people like us" caused. One even went so far to call us a bunch of "killers."
While their accusatory remarks were originally meant to give us some personal insight into their suffering, it actually produced the opposite result. The people sitting to my left scoffed, while some of the others behind me snickered.
When the presentation finally ended, I walked out of the room feeling defensive and sporting a hefty dose of anger to boot – hardly the sentiments our court system had banked on when they were dolling out my punishment.
A Look at the Research
While a victim impact panel sounds good in theory, I personally felt like it missed its mark with the DUI offenders in the room. Did this prevention tactic contribute much in reducing the prevalence of drunk driving? I didn't have a solid answer to that question, so I decided to look further into this topic. And what I ultimately discovered was that the results of victim impact panels are decidedly mixed.
Study #1

One study conducted in New Mexico randomly assigned first-time DUI offenders to either attend or not attend a victim impact panel while undergoing their court-ordered program requirements.

As it turned out, there were no significant differences between the two groups on alcohol consumption, drinking and driving behaviors or recidivism rate within two years. The New Mexico study ultimately showed that the existence of a victim impact panel did not produce a differential benefit in regard to re-offending.
Study #2

A unique research study, published in the Journal of Studies on Alcohol, examined gender differences and re-arrest rates of those attending mandatory victim impact panels.

Surprisingly, they found that women who attended these panels were more likely to drink and become repeat offenders than those who didn't attend. Researchers speculate that the public-shaming experience actually caused depression and stress, prompting the women to resume drinking at usual or even higher levels.
Study #3

However, the research on victim impact panels isn't all bad. In fact, a recent study arrived at a very different conclusion, stating that the panels can be a cost-effective way of reducing the likelihood of re-arrest among DUI offenders.

Under this study, re-arrest rates of drunk drivers who attended a victim impact panel as part of their sentencing were compared with an equivalent comparison group who were not required to attend a victim impact presentation. The results indicated that re-arrest rates were lower for the group who attended the victim impact panel. Interestingly, the data also showed that one segment of the population – white men (between the ages of 26 and 35) with only one prior DUI arrest – reaped the greatest benefit from victim impact panels.
The Right Tools and Strategies
Though the jury's still out on whether victim impact panels produce substantial benefits in terms of recidivism, there are other effective strategies in place to discourage repeated drunk driving.
License suspension, ignition locks with installed breathalyzer tests, intensive probation and jail time all serve as tools meant to lessen the number of intoxicated drivers who get behind the wheel.
Additional Reading: Has Uber Reduced the Prevalence of Drunk Driving?
Image Source: iStock