Two Unwanted "Gifts" Courtesy of Living in Denial
Addiction can destroy a family just as it can destroy those who are using.
Living with an addict is both heartbreaking and exhausting; family members are often torn between how to help their addicted loved one and how to avoid being sucked into the his manipulative world. Suddenly, the whole family's lives revolve around making excuses, shielding him from negative consequences and hiding the truth from themselves and the outside world.
The Unfortunate Results of Denial
A household in denial often leaves the family members in emotionally turbulent situations. The whole family is exposed to unexpected and frightening events – all of which go hand-in-hand with a life that's centered on drug use.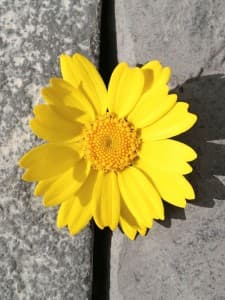 If the highly stressful environment persists over time, it produces a cumulative trauma and lessens the ability to regulate emotions and bodily functions. As a result, two mental health disorders often occur: anxiety and depression.
Anxiety produces constant feelings of unease, worry, stress and angst, while depression produces feelings of hopelessness and sadness. Both of these mental issues tend to go hand-in-hand, as one often leads to the other.
Symptoms of depression and anxiety can persist (and grow stronger) as long as the environment remains toxic, so it's important for everyone to be proactive in making some much-needed improvements within the home.
How to Cope
So, what can your family do when it's stuck in denial? Here are a few coping tips you'll want to keep in mind:
First, you have to be willing to open up about your feelings – whether that means talking to a friend or seeking out professional help. Talking is not only therapeutic, it is an important deterrent in staving off post-traumatic symptoms later down the road.
Next, you'll want to commit to long-term self-growth and healing. You can't force recovery on your loved one, but you can keep yourself well and sane. Seeking outside support can help you stay resilient amidst the inconsistency that mood disorders and addiction bring into a home.Remember; personal growth is not an event, but a lifelong process.
Don't forget to set firm boundaries. The more you rescue your child, the fewer reasons he has to get sober. As hard as it may be at first, stop being his security blanket. Let him hit rock bottom. By taking matters into your own hands, the feelings of powerlessness will begin to lessen, as will your symptoms of anxiety and depression.
Finally, educate yourself about addiction and your loved one's unique situation. This not only allows you to gather the vital facts about his dependency, it also helps you feel much more in control of the situation.
Additional Reading: Enabling Behaviors: When Helping Really Hurts
Image Source: iStock