Turn the Page: Quiet Libraries Becoming Drug Dens?
It's quiet. Everyone's minding their own business in secluded reading nooks and corners. Anyone is welcome to enter. It's free. No interaction is required.
Sounds like the perfect place to read, research and relax…right? This is the purpose of your library's surroundings, but these qualities also make it an appealing place for drug use.
That's right – drugs.
The Ugly Truth
Librarians are seeing their once-peaceful stacks of books wrecked by the chaos of drug use. The trend hasn't hit rampant proportions, but it is becoming more prevalent, especially in larger cities. Stories of library-locale overdoses are in the headlines in places like Norfolk, Chicago and New Jersey.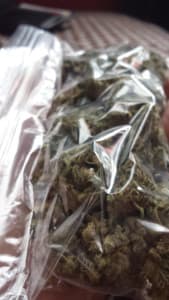 In some cases, the homeless wander into the library, seeking shelter and a safe haven for shooting up.
In other instances, visitors are discovered in the midst of an overdose. Some have been revived, others died right there in the library.
We've gotten used to hearing about public overdoses in alleys, parks, gas stations and even restaurants…but libraries are being hit more and more. The private atmosphere makes them an appealing place for stashing bags of weed to using heroin.
A New Chapter for Librarians
In response to this drug development, library officials have taken steps to protect patrons. They're trying everything from restroom revamps to law enforcement involvement. Common efforts include the following:
Some libraries removed ceilings and toilet tanks in their restrooms (potential drug stashes).
Restroom entrances can no longer be locked.
Police patrol the facilities regularly.
Social workers spend time working at the library, checking in with patrons.
Some libraries now have needle drop boxes and offer overdose prevention training for both employees and local residents.
Health officials in some cities provide the overdose antidote naloxone to the library; it's on hand if they need it in an emergency.
The American Library Association is encouraging librarians to get training on interacting with drugs users and the homeless, while partnering with law enforcement and social services.
Adapting to the Times
The hope is that these efforts remove some of the anonymity drug users find in a library. This obscurity allows people to publicly engage in negative behaviors. Without it, there is greater accountability and consequence.
The other goal is to offer support services for those in need. For example, those who provide library services must be prepared to respond appropriately if drug use occurs at their location. Support services can range from treatment information to emergency intervention.
Additional Reading:   The Digital Lives of IV Drug Users
Image Source: iStock