Trump's General Counsel for Drug Czar Suddenly Dismissed
Lawrence Muir – also known as Chip – the acting chief of staff and general counsel for the Office of National Drug Control Policy, was fired suddenly for unknown reasons, according to CNN.
This abrupt dismissal is the latest development in the Trump administration's rather confusing approach to the opioid crisis.
Is Trump's Dedication Questionable?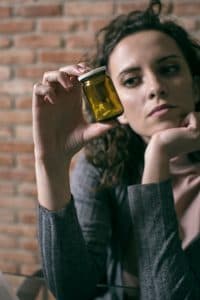 Muir's departure comes at a time that the future of the agency is uncertain, despite President Donald Trump's vow to make the opioid epidemic one of his administration's top priorities. The Trump administration's failure to propose a strategy has led many to question their commitment. Finally in October, he took a first step by declaring the opioid crisis a national public health emergency.
Trump's announcement came after what seemed like years of pleading, campaigning, and lobbying from activists groups, public officials, families of those lost to overdose, and healthcare professionals. He stated, "We can be the generation that ends the opioid epidemic." Yet it took months before we saw action.
Before being fired, Muir was a political appointee with unfettered access to key White House meetings about the opioid epidemic. He'd been attempting to obtain a congressional reauthorization for the drug czar office – which has been slowly deteriorating over the years. Currently the agency has around 70 employees, but many staff members have reported feeling "concerned" about their future.
A source told CNN, "They're either shutting us down or reducing us to atrophy, where we amount to zero,". A counsellor at the White House, Kellyanne Conway, will still be involved in the administration's efforts to deal with the crisis.
Too Little, Too Late?
However, this latest development has caused public concern about whether President Trump intends to put the full weight of the office he holds into tackling the opioid crisis. We've seen quadruple the number in deaths from overdose since 1999. Between 2000 and 2015, 50,000 Americans died of drug overdoses. In 2016, the number shot up to 64,000.
The acting Health and Human Services Secretary, Eric Hargan, announced in November President Trump will donate his third quarter salary to the Department of Health and Human Services in an effort to tackle the opioid epidemic. His donation will be used for a public awareness campaign – warning people about the dangers and risks of opioid dependency. Is it enough?
Let us know what you think about the issue. Sound off in the comments section below!
Additional Reading:   Trump's Commission Offers 50 Ways to Reduce Addiction
Image Source: iStock