Trump and the Future of Addiction Treatment
As we all know, one of the most heated elections in American history came to an end not too long ago. And regardless of how we feel about the results, Donald J. Trump is set to become the 45th president of the United States.
Unfortunately, however, much of his policies remain vague, especially when it comes to addiction treatment. In an effort to gain some clarity, we decided to do a little digging into the potential pros and cons as they relate to addiction treatment and a Trump administration. Here's what we found:
The Pros
What we know so far is that Trump's stance on curbing drug addiction is centered almost exclusively on stopping the supply of drugs from entering the country through Mexico. He'll do this by creating a wall along the US-Mexico border and back this up with aggressive prosecution of both drug dealers and traffickers.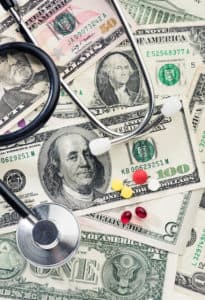 He's also promised to shut down all shipping loopholes of fentanyl from China (due to the increasing number of lives this powerful opioid has claimed so far on American soil) and increase access to naloxone, a drug that can reverse the effects of an opioid overdose, to those who need it.
The first priority, though, according to advocates, should be getting the Comprehensive Addiction and Recovery Act (CARA) fully funded. CARA was made into law during the Obama administration and is considered the most significant federal legislation on addiction treatment in years, designed to ensure the devotion of federal resources toward evidence-based education, treatment and recovery programs. However, the Republican party blocked Democratic efforts to maximize funding for it. This issue is set to be revisited in 2017, during which Trump will be president.
The Cons
There are still concerns about some of Trump's other campaign promises. Repealing the Affordable Care Act ("ObamaCare") could eliminate coverage for many Americans in recovery who were previously uninsured (due to pre-existing conditions), and Trump could slash funding to those federal agencies most connected to the epidemic, such as the Substance Abuse and Mental Health Services Administration.
Still, optimists point to the benefit of having a now-unified federal government – one that opens up a possibility that legislation could move more quickly and frequently than it has in years' past.But, only time will tell.
In all honestly, it's too soon to make judgments. All we can do right now is wait and see what happens after Inauguration Day in January. Hopefully, though, President-elect Trump will provide the attention this issue needs and deserves, ultimately bettering the lives of the thousands affected by addiction.
Additional Reading:   Why Did the War on Drugs Become a War on Sobriety?
Image Source: iStock