Troubled Teens and the Juvenile Justice System
Is your teen in trouble? Have you been swept into an overwhelming world of attorneys and arraignments? You're not alone.
Involvement with the juvenile justice system is challenging. Not only are you worried about your teen, you're trying to make sense of a system most parents know very little about. Navigating these waters can be intimidating, if not downright scary. Fortunately, you can educate yourself about this system and become a strong advocate for your child.
Learning the Basics
Specifics vary by state, but juvenile justice systems across the country have many things in common. The best place to start is to familiarize yourself with the terminology you'll likely encounter as your teen moves through the system.
Following are the most common juvenile justice terms: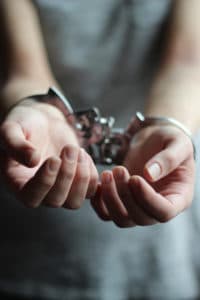 Detention: This is a short-term secure facility. Juveniles are held here to await court hearings. Your teen may also be sentenced to detention as penalty for their actions and you may be required to pay those detention costs.
Arraignment: This is your teen's initial court hearing. During the arraignment, a judge will inform you and your teen of the official charges and your rights. The judge will then decide where your teen will stay until his or her next hearing.
Evidentiary Hearing: Juveniles don't have the right to a trial by jury. This hearing is the juvenile justice system's equivalent. The judge hears testimonies and determines whether the charges against your teen are valid.
Disposition: This is the juvenile version of sentencing. You'll find that the juvenile justice system often replaces terminology used in the adult system with different verbiage. This is because an emphasis is placed on education and rehabilitation. An effort is made to use language that avoids labeling children as "criminals," so they aren't sentenced – they're given a disposition.The most common dispositions are probation or commitment to the department of juvenile corrections. If they are given probation, the judge will order that your teen lives with you or another responsible adult, following certain conditions (such as curfew or counseling). If the judge decides your teen needs treatment beyond probation, they will typically be placed in custody, where they will be put into a group home, secure confinement, a hospital, or foster care.
Reach For (and Accept) Help
As your teen moves through each step of the process, keep in mind the resources you have available. Public defenders, social workers, therapists, your child's physician, and parental support groups are all valuable sources of information and assistance. Keep the lines of communication open with each of these resources.
Lastly, if your child has any special needs, including learning disabilities, mental health issues, medications, or physical limitations, share these with any decision-makers involved. These could affect your teen's understanding of the proceedings and affect how the courts handle your child's case.
Additional Reading:   Will Entering a Drug Rehab Help my Legal Case?
Image Source: iStock