Treatment Waiting Lists Can Be a Death Sentence
The stories are unending. Every day, more than 140 people die from a drug overdose in America. Many of these people seek help in the days, weeks, and months prior to their deaths, but they're turned away.
Let's look at a few of those heartbreaking stories:
Eddie Sawyer was found dead in his apartment. Next to his overdosed body was a list of rehab facilities. His friend, Eileen, had given him the list weeks before. Each facility's name had a check mark next to it. He'd called every place on the list…and no one helped.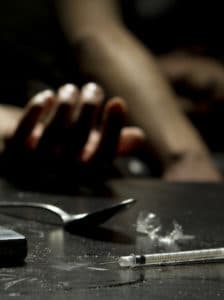 Sean Warren had been fighting heroin addiction for more than two years. Seeking treatment in New Jersey, he was told the wait for a treatment bed would be nine weeks. Sean believes the only reason he lived through those weeks is because he ended up in jail, which earned him a bed at a local treatment facility.
Taylor Wilson's name sat on the waiting list of a local buprenorphine treatment program for approximately 41 days. Unfortunately, she died of an overdose just hours before the clinic finally called to offer her an appointment.
Courtney Griffin actually made it to the treatment facility for help. A bed was waiting for her. Less than two hours later, her name was on a waiting list and she was on her way back home. Courtney's insurance company declined the request to cover treatment, stating it "wasn't a matter of life and death." Turns out they were wrong. Less than two months later, Courtney died from an overdose of heroin and fentanyl.
Three (Treatment) Strikes And You're Out
More than half of the 2.2 million Americans with an opioid use disorder aren't receiving treatment today. The lack of response to their desperate cries stems from three main issues:
Lack of SpaceThere simply aren't enough beds to accommodate the rising number of patients struggling with substance abuse. Average wait times vary from one month to a year and a half. When each day of use is life-threatening, these waiting lists can become a death sentence.Those who seek alternative options to residential treatment don't fare much better. Hospitals typically won't admit patients struggling to detox, since withdrawing from heroin and other opioids isn't considered a "medical emergency." For those who want to use medication-assisted therapy (MAT), there are more waiting lists. In Vermont alone there are more than 500 people on a waiting list to access Suboxone (buprenorphine) therapy.
Lack of SpendingAs Courtney discovered, addiction treatment is financially out of reach for many of those in need of assistance. Faced with a $12,000 bill due to lack of insurance coverage, Courtney was unable to stay at the facility. Many officials are working to redefine substance abuse and insurance parameters to view chemical dependency as a disease that must be treated. However, current regulations make it easy to deny coverage for treatment.
Lack of SpecialistsEven when a bed and full funding are available, many would still lack treatment due to a shortage of rehabilitation specialists. There aren't enough doctors licensed to prescribe Suboxone and other MAT medications to keep up with the demand of those hoping to detox at home. As for residential treatment, most facilities are already filled to the max – that's what causes these never-ending waiting lists.
Additional Reading:   Don't Blame Addicts for the Painkiller Overdose Epidemic
Image Source: iStock