Toys 'R' Us Pulls Line of Drug-Related Toys
Not every item in Toys 'R' Us is kid-friendly. That point was certainly proved earlier this week when the retailer quietly removed a series of Breaking Bad dolls that included two of the drug-fueled TV show's main characters – holding on to blue rocks of crystal meth.
A Bad Idea Gets Worse
Breaking Bad was a popular adult television series that followed the lives of two crystal meth cooks turned dealers. While it was a hit show, it was anything but kid-friendly. The series wrapped up last year.
Three action figures, including those of main characters Walter White and Jesse Pinkman, were made available for purchase. Two of the toy figures were wearing Hazmat suits; a third was clutching onto a gun, money and drugs.
A concerned mother from Florida, Susan Schrivjer, called on the Toys 'R' Us company to remove the dolls in a change.org petition that quickly collected over 7,000 signatures.
Retail Reaction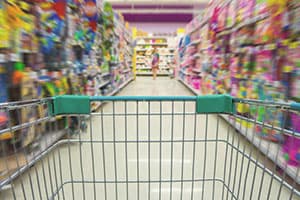 "Toys "R" Us is well known around the world for their vast selection of toys for children of all ages," read the petition. "However their decision to sell a Breaking Bad doll, complete with a detachable sack of cash and a bag of meth, alongside children's toys is a dangerous deviation from their family friendly values."
The petition prompted a spokesman for the company to defend the dolls. He told NBC News that "the product packaging clearly notes that the items are intended for ages 15 and up. The toys are located in the adult action figure area of our stores." But one day later, the Breaking Bad dolls were no longer available online and had been removed from stores.
One person who wasn't impressed was Breaking Bad star Bryan Cranston. He retweeted the petition and wrote, "I'm so mad, I'm burning my Florida Mom action figure in protest."
Deadly Toys
In November 2007, U.S. safety officials recalled 4.2 million Chinese-made aqua dots after discovering that the coating, when metabolized, converted into the date rape drug known as GHB. Two American children had become violently ill and even comatose after swallowing them, but eventually made full recoveries. The arts and crafts beads were only on the market in the U.S. for seven months before being pulled.
Desperate drug dealers have also routinely used toys to hide their stash of illegal drugs and other substances.
A convicted murderer in Malta was sentenced to an additional 20 months behind bars after being caught transporting heroin out of a prison in Playmobil motorcycles. Giovanni Pollacco, 50, was already serving a 50-year sentence for the murder of his 80-year-old neighbor in 2002.
Learn more about treatment options for crystal meth abuse and addiction.
Instagram Images/Google Images