Time for Change: The Army Makes Treatment a Priority
Just in time for Veteran's Day, the U.S. Army is finally giving its drug and alcohol abuse program a significant makeover, enabling more soldiers to discreetly access quality treatment and take back control of their health.
What could be a better gift to our addicted military servicemen and women than the gift of health and sobriety?
What's the Army's Plan?
A report from USA Today confirmed that Army Secretary John McHugh plans to move the drug and alcohol abuse program from the Army's Installation Management Command to the Army Medical Command over a phased-in period.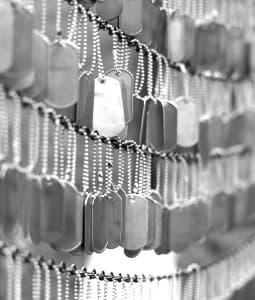 The move is expected to complete by next October.
Currently, the Army's substance abuse counselors work in separate clinics on each Army base. Once complete, this move will ensure counselors and therapy groups are "embedded" with combat brigades. This will ensure drug and alcohol treatment can be more easily accessed and utilized with more anonymity.
The Army's Installation Management Command has been running the program since 2010, but a separate report from USA Today found that half all of Army treatment clinics fell far below adequate standards. In what can only be described as mind-boggling, the same report also revealed that many of the Army facilities hired unqualified directors and counselors with absolutely no medical expertise.
Addiction's Dangerous Hold on the Army
In recent years, drug abuse and addiction has skyrocketed among Army veterans, mainly due to the fact that clear signs of a drug problem often went undetected by Army staff.
Current and former clinic staff members admitted that half of the 7,000 soldiers who were screened for potential drug abuse – and ultimately given a clean bill of health – actually should have been enrolled in a substance abuse treatment program and undergone intense therapy. Army Substance Abuse Program officials also noted that just 70 percent of the soldiers who tested positive for drug use were referred for treatment.
"Alcohol use is greater than anything else. We are most concerned about alcohol use and abuse," said Maj. Gen. Anthony Cucolo, commanding general of the 3rd Infantry Division's 26,500 soldiers.
A May 2014 study found that synthetic marijuana is the latest drug of choice among active soldiers in the Army.
What's more, the report revealed that members of the Army who abuse drugs are twice as likely to abuse synthetic marijuana over regular marijuana…presumably in order to avoid failing random drug screens.
Treatment for Army Veterans
In addition to the significant changes in access to treatment for active duty members of the Army, vets can also expect to receive benefits. If you're no longer on active duty, you may be eligible for benefits the VA has set aside to cover the cost of rehab.
The VA's rehab services range from assessment screenings, outpatient counseling and residential care for those with more serious substance abuse problems. A number of free addiction treatment services are also available, including crisis hotlines and educational programs.
Giving our military veterans convenient access to quality drug treatment programs is essential. After putting their lives on the line to ensure our freedom, offering them a chance to get clean, sober and healthy is the very least we can do to show our gratitude.
Additional Reading: Sober and Happy: A Veteran's Victory in Homecoming
Image Source: iStock