The Talk: It's Time to Come Clean With Your Family
As addicts, we work so very hard to hide our dependency; we work even harder to hide it from the people we love and admire. But if we survive the ordeal, without fail, there will come a day when we have to finally say the words: I'm addicted and I need help.
Since no family is exactly the same, the way one person's talk goes will probably look a lot different than another person's. But that doesn't mean you can't prepare ahead of time. Here's a look at some "coming clean" tips to keep in mind when you're ready to have an open, honest conversation with the people you love the most.
Reality Check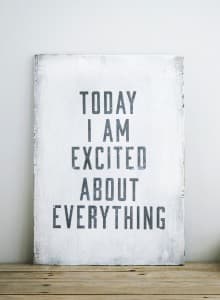 While we're in the thick of addiction, most of us think we're doing a real bang-up job at hiding our dependency from others. In reality, though, we are failing…miserably. No matter what we tell ourselves, addiction is hard to hide; the signs of abuse eventually become so obvious that they're impossible to cover up.
Let's be honest; anyone who knew you before addiction took control of your life already knows something is terribly wrong. It may take them a little time to figure it out, but they eventually put the pieces together. Don't insult your family's intelligence by denying it for weeks and months on end.
When it's time to give up the charade, give it up. And once you're honest with them, they'll likely be much more receptive to the whole conversation.
Say What You Need to Say
The talk with your family will be a hard one – you're emotional; they're emotional. But it's important to get out what needs to be said – not what ends up coming out of your mouth in reaction to pain or anger.
To prevent emotional outbursts or shouting matches, it helps to develop a solid plan before sitting down with your family. Think of it as a conversational blueprint of sorts.
No matter where the conversation takes you, however, there's a special part that your family members will likely be most concerned with – the part where you explain how you're going to help yourself. Sure, you need to tell them how sorry you are for the hurt you've caused – and they need to hear you say 'I'm sorry,' but you should also have some information to share about your recovery plans.
Don't let this conversation feel like it's just the same old song and dance – they've heard that before. Instead, help them see that you're really ready to do the work – you're ready to help yourself; you're ready to make amends; you're ready to make a commitment to getting clean. Once they realize that this time is different, the whole family is suddenly walking through new (and welcome) territory.
Lay Down the Burden, Check Your Expectations
Once you put your cards on the table, admit you're in over your head and ask for family support while kicking your addiction, all the hiding and sneaking around is over. You can lay it down and stop toting around that back-breaking heavy burden.
When you drop the lies and unmask yourself, it kind of feels like learning to breathe all over again. It's just a relief.All the lying, cheating, stealing and hiding that comes with addiction is so much heavier than most people will ever know. When you drop the lies and unmask yourself, it kind of feels like learning to breathe all over again. It's just a relief.
And one last thing to keep in mind: Coming clean is just one of the first steps in a long journey. You're not going to be able to give your loved ones all the answers…because you don't have them yet. And that's okay.
What matters most is that you've taken the initiative to reclaim your life. And if your family truly loves you, they'll be happy to support that decision.
Learn more about treatment for alcohol abuse and addiction.
Image Source: Shutterstock, iStock
Thank you for your feedback.
American Addiction Centers (AAC) is committed to delivering original, truthful, accurate, unbiased, and medically current information. We strive to create content that is clear, concise, and easy to understand.
While we are unable to respond to your feedback directly, we'll use this information to improve our online help.