The Stress of Natural Disasters Lingers Long After Landfall
It feels like the U.S. is imploding – from Hurricane Harvey tearing through Texas, Hurricane Irma on its destructive path toward Florida, and the raging and unrelenting forest fires in Oregon, Los Angeles, and Montana threatening highly populated areas and decimating areas of natural beauty.
As a nation, we are in a state of extreme panic, turmoil, and grief. But the threat we face from these natural disasters can linger long past the aftermath of the event. They can also cause psychological catastrophe as we struggle to cope and process the enormity of these events.
PTSD: A Hidden Toll of Natural Disasters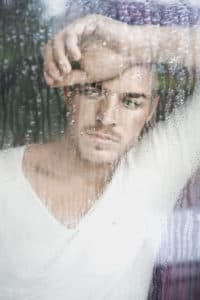 The loss and devastation caused by natural disasters feels unconscionable. Wide eyed and jaw-dropped, with tears rolling down our faces, we stand by and watch everything we know and love dissipate – destructively torn away by the earth's elements of wind, water, and fire. The feeling of tragedy is all around us right now. The life we knew is slowly becoming a memory.
Such large scale damage and the tragic loss of life causes a grave emotional impact, as well as uncertainty about what to do next. The overwhelming stress the body feels is a real threat for those in recovery – it poses a major risk for relapse. For those who drink or use drugs, it is a real risk factor for potential alcoholism or addiction.
The lack of hope and stress that people feel when dealing with disaster can lead to using drugs and alcohol as a means to escape. We feel like we can't face the enormity of these events. In fact, research from the National Institute of Drug Abuse has shown that natural disasters can be so serious on someone psychologically that they lead to post traumatic stress disorder (PTSD) – something that may be re-lived when seeing other natural disasters.
Many clinicians and addiction medicine specialists suggest that stress is the number one cause of relapse to drug abuse. Specifically, research is now unravelling a scientific basis for these clinical observations:
Individuals exposed to stress are more likely to abuse alcohol and other drugs or undergo relapse.
In those suffering with an addiction to opiates, studies showed that high stress was a predictor of continued drug use.
In animals not previously exposed to illicit substances, stressors increase vulnerability for the desire to take drugs.
Among former cocaine abusers in treatment, exposure to stressful situations led to consistent and significant increases in cocaine craving, along with feeling emotional stress and a physiological stress response.
In another study of former cocaine abusers in treatment, significant increases in cocaine and alcohol craving were observed with stress and drug cues imagery.
The Body's Response to Stress
Research has proven that, in both people and animals, stress leads to an increase in the levels of corticotropin-releasing factor-related peptides, a neurological compound that triggers a cascade of biological responses and stress-related behaviors.
Just earlier this year in a New York Times article, psychiatrist Richard Friedman explained that stress can have such an effect on someone – on a person who didn't otherwise suffer with addiction – that it can biologically change the brain and may make them more susceptible to addiction. He said, "Even people who are not hard-wired for addiction can be made dependent on drugs if they are stressed."
What's frightening is that, when exposed to chronic stress, the body's hormonal responses do not return to normal when the stress is over. The research suggests this may make you more susceptible to stress-related illnesses and may prompt a relapse or drug use.
The National Institute on Alcohol Abuse and Alcoholism published a study on stress and alcohol that showed in the year or so after a disaster, alcohol consumption was consistently increased. They reported that survivors of Hurricane Katrina showed elevated rates of alcohol problems, compared with national and local pre-disaster averages; increases in binge drinking episodes were found among those most exposed to the hurricane.
Memories of Hurricane Katrina Resurface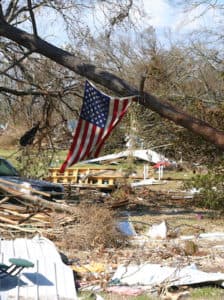 As new disasters emerge and ravage our nation, they trigger dormant memories in the survivors of Katrina – memories of wading through flood-waters, desperate and fearful that you will never be re-united with those you love. The phenomenon has been aptly dubbed "Katrina Brain" – a localized form of post-traumatic stress syndrome.
As the residents of New Orleans look to Houston, they see themselves. In a New York Times article, psychotherapist Nance Harding reports increased alcohol consumption, irritability, and tearfulness amongst patients being triggered by the events of Harvey. Others were easily startled. She was noticing the signals of Katrina Brain.
This goes to show the very real prospect that the stress of these disasters can stay with us long after the event. Perhaps this is also because the aftermath brings along with it some very exhausting tasks: salvaging belongings, rebuilding, bureaucracy with insurance companies, processing psychological trauma.
Whether you are in recovery or actively using alcohol and drugs to cope with these events, it's important to understand that the full impact of these natural disasters go way beyond your environment. Research underlines the need for caution when substances are perceived to be a solution – whether it's for escape or not – because the devastation and painful memories remain…even after the "anesthesia" has worn off.
Images: iStock