The Opiate Crisis is Officially a Nat'l Emergency: Now What?
Following the advisement of his Commission on Combating Drug Addiction and the Opioid Crisis, President Trump recently announced he'll be declaring the opioid epidemic a national emergency.
But what does this mean, exactly?
President Trump Declares War on Drugs
By elevating this crisis to an official "national emergency," the President releases much-needed resources to fight this epidemic. The effects are three-fold:
#1 – Frees Up FundsIn a state of national emergency, funds from the Stafford Disaster Relief and Emergency Assistance Act or the Public Health Service Act become available. States and cities can request disaster zone declarations for heavy-hit areas that allow them to use federal funds for drug treatment. These funds could make recovery possible for those who wouldn't be able to afford treatment otherwise.
#2 – Increases Treatment AccessDeclaring a national emergency also allows officials to temporarily waive many rules regarding federal programs. Laws around taxpayer-funded health insurance such as Medicaid and the Children's Health Insurance Program can be circumvented to make treatment more readily available. For example, naloxone could be covered under more of these programs, or Medicaid could reimburse drug treatment in large residential facilities where it currently doesn't.
#3 – Provides Essential DataIn a state of national emergency, officials can also circumvent the Health Insurance Portability and Accountability Act's (HIPAA) privacy rules. Freed from these restrictions, public officials could gather data on overdoses and deaths more quickly. This would help them determine where people are dying, so they can quickly provide the necessary resources to areas in need.
The Flip Side of the Coin
This increased access to much-needed funds sounds good, but it's not without concerns.
Some worry the resources and increase in power would be misused. President Trump has mentioned he wants to crack down on sentencing and fight the war on drugs from the law enforcement side. Additional funding and freedom from regulations could help push new sentencing legislation, increase penalties and beef up law enforcement. Those hoping for better treatment access might be disappointed to see all the efforts made in these arenas instead.
Others point out the limitations of the declaration. Perhaps it will provide helpful resources now, but does it get us anywhere long-term? How long will we be in a state of emergency? How do we know when it's over – when every American is sober?
The laws created to handle national emergencies were designed for short-term efforts, such as recovery from a natural disaster or disease outbreak. Chemical dependency is a long-term issue; it requires years. Even with treatment, many people relapse. Most don't get better within a matter of weeks. Do we remain in a state of emergency for as long as it takes? If so, this crisis would easily deplete all the country's emergency funds.
As of August 7, 2017, the Disaster Relief Fund held just $1.29 million. The Public Health Emergency Fund is nearly non-existent; Congress only filled it with $30 million after its creation in 1983. Laws were established to allow Congress to refill the fund back up to $30 million each year if national emergencies were declared that depleted the supply. Congress only poured money back into this pot twice, in 1987 and 1993. As of 2016, the Public Health Emergency Fund contained $57,000.
There are currently an estimated 2.6 million Americans addicted to prescription painkillers and heroin. You don't have to be as business savvy as President Trump to know those dollars won't cut it.
Take Our "Am I a Drug Addict?" Self-Assessment
Take our free, 5-minute "Am I A Drug Addict?" self-assessment below if you think you or someone you love might be struggling with drug addiction. The evaluation consists of 11 yes or no questions that are intended to be used as an informational tool to assess the severity and probability of a substance use disorder. The test is free, confidential, and no personal information is needed to receive the result.
An Unusual Declaration
Perhaps this lack of long-term funding is why national emergencies are rarely declared for anything other than a natural disaster.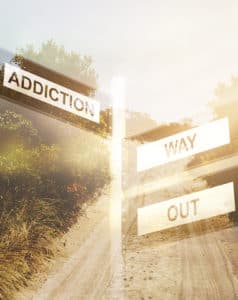 Clean-up, treatment, and rebuilding are much more straightforward when the nation is hit by a hurricane than heroin. Although, this response is not unheard of. Just last year, the US Department of Health and Human Services declared one in Puerto Rico in response to more than 10,000 cases of Zika (a virus typically transmitted by mosquitoes). The last emergency declaration before that was during the 2009 – 2010 flu season.
In making their recommendation for this declaration, the Commission explained to President Trump, "Your declaration would empower your cabinet to take bold steps and would force Congress to focus on funding and empowering the Executive Branch even further to deal with this loss of life. It would also awaken every American to this simple fact: If this scourge has not found you or your family yet, without bold action by everyone, it soon will."
With 142 Americans dying every day from drug overdoses, the Commission noted, "America is enduring a death toll equal to September 11th every three weeks."
President Trump and his advisers are working out the details of the national emergency declaration and how it will play out in terms of time, money, and efforts. As with any policy decision, it is inevitable there will be some who are unhappy with the final results. However, the hope is that this declaration will provide some relief to the millions of Americans struggling with substance abuse today.
What do you think about the President's decision to declare the opioid crisis a national emergency? Was it the right move? Sound off in the comment section below!
Additional Reading:   Here's How Our Nation is Fighting the Opioid Crisis
Image Source: iStock