An Introvert's Guide to Rehab: Taming the Fear
The prospect of going to rehab is scary. What will the people be like? Will they make me do weird things? Will everyone hate me?
For the introvert, it can be even harder. Media representations of rehab show it as a place where intimate secrets are shared with strangers. For those of us who don't like the idea of holding hands in a circle, it can be pretty frightening.
Tips for Treatment
Here are some suggestions for preparing to go to rehab:
Identify what kind of time you need alone.Most activity in rehab takes place in groups, so you may need to talk with your counselor about your need to spend some time alone. For me, I found an hour of reading before bed was essential to keeping my head above water and gaining the sense of peace I needed. For some, a walk on the grounds if that's allowed, or a morning meditation session might just do the trick.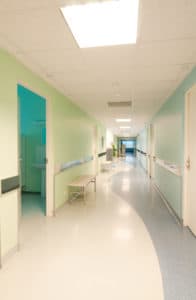 Think about what kind of human contact you're comfortable with.
Some people love to hug and be touched, but many of us introverts would prefer to keep people at arm's length. Most rehabs are sensitive to the idea that for various reasons, not all of us are comfortable with touch. Talk with your counselor and those who do the intake process with you about how much touch you find safe. I was very clear that I did not want to be touched my first week. Then by the second, I felt comfortable occasionally hugging my floor mates.
Create an environment for success.Before you go to rehab, remember that you are always in charge of your care. Even if you have been court-ordered or pressured by family members, you still have the right to set boundaries. While not all facilities are as advanced in terms of respecting patients' rights as the one I was fortunate enough to attend, most are mindful that patients differ in their needs for human contact, and are willing to respect your needs if you're honest and upfront about them from the start.
Introvert Challenges
Rehab can be more challenging for an introvert than for those who take well to group activity. But if you think of it as an opportunity to grow and learn skills that can make it easier to manage your substance use or other issues, it will help you take ownership of the process and feel more in control. Try setting a goal before you go in, such as, "I will learn how to reach out to new people."
Most importantly, remember that everyone you meet in rehab is going through a struggle, too. No one shows up at a treatment center because life was going great! You may find many other introverts who are challenged to make it through days of group therapy and structured group time. (We'll talk more about how making friends with other introverts can make the rehab experience more meaningful and less stressful in the next installment.)
Additional Reading:   Choosing a Rehab – Close to Home or Far Away?
Image Source: iStock