The Fallout: Grandparents Forced to Become Parents Again
It's a well known fact our country is in the middle of an opioid epidemic. And from that epidemic, another addiction-related affliction has spawned: grandparents raising grandchildren.
With more and more people abusing drugs like Oxycontin, fentanyl, and heroin, we're seeing more and more people becoming addicted, getting arrested, and losing custody of their children. As addiction renders parents incapable of raising their own kids, parental responsibility often falls on the grandparents.
According to a recent article by PBS, in 2005, 2.5 million children were living with grandparents who were responsible for their care. Ten years later, in 2015, that number had risen to 2.9 million.
"Obviously, the numbers have grown because of the current national opioid epidemic," said Maria Moissades, who leads the Massachusetts' Office of the Child Advocate. "You've got grandparents who thought they were going to spend their retirement fishing and traveling. Now they're raising (as many as) five grandkids."
Keeping the Family Together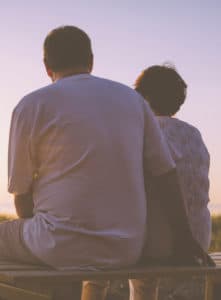 When authorities take a child out of the home, their first priority is to find someone who's willing to take custody. In many cases, the grandparents aren't just the obvious choice – they're the only choice.
"When we are seeking caregivers for a child, you want to see who that child has relationships with," said Angela Sausser, executive director of the Public Children Services Association of Ohio. "You're removing them from their (nuclear) family. To minimize the trauma and help them feel some normalcy, you obviously want to seek out whoever is closest to that child."
Make no mistake, this renewed parenting role creates major issues. Most grandparents face a host of emotional and financial challenges as a result of these unexpected events. And, unfortunately, there are often too few state or local resources for them to draw on for help.
It's a Heavy Burden on Grandparents
According to recent estimates, twenty-one percent of grandparents caring for children live below the poverty line, about 39 percent are over 60, and 26 percent have a disability. And to make matters worse, they aren't given additional financial support for the extra mouths they have to feed. Sadly, grandparents aren't eligible for the same services and resources that foster parents are given, since many aren't licensed in the system.
"Most of us are on Social Security," Dot Thibodeaux, president and founder of the grassroots support group Grandparents Raising Grandchildren Information Center of Louisiana, explained. "When the family grows, the Social Security doesn't. You have to make do with whatever you were getting, and that's kind of hard."
So, what's the solution here? Child welfare workers say, at the very least, more state and federal funding is needed to help with services like counseling, housing assistance, and short-term financial help. A few states like Louisiana, New Mexico, and Massachusetts have stepped in to help from a policy standpoint. But experts warn more states need to follow suit – and soon – if we want to save all the children left as collateral damage in the opioid epidemic's wake.
Image Source: iStock