The Digital Lives of IV Drug Users
When you're going through a difficult time, it's comforting to know you're not alone – that someone out there experienced the same pain, walked in your shoes and came out on the other side.
Abandon All Hope?
When I was incarcerated, I felt a loneliness so deep I could barely breathe. With my friends and family hundreds of miles away (and seemingly on another planet), I was completely alone.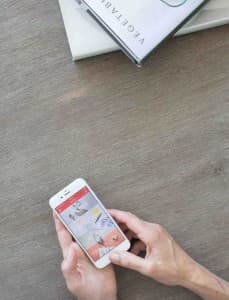 I didn't know how I was going to get through this seemingly perpetual prison sentence on my own. If only there had been someone who'd had a similar experience as me, it would have made a world of difference for my healing and mental state over those first few months.
After I got out, I felt compelled to share my story and experiences on social media. I didn't care how it was received. I knew there would be haters; I knew there would be people that could never understand why I got behind the wheel that night, and I knew there would be people who believed I should've gotten a longer prison sentence.
But I kept telling myself this word vomit wasn't for them – it was for me. Before I could start healing, I had to release these pent-up emotions and get them down on paper.
None of Us are Really Alone
So when I came across an article titled, I Want People to See the Way I Am – Meet The Junkies of Instagram, it instantly made me think of my own situation.
No doubt some of the images are shocking and certain posts can be perceived as promoting drug abuse. But, I almost understand why they're posting such shocking information. Despite the possibility of their motivation being to glorify their lifestyle, I can see a positive and cathartic side to all this, too.
The people in these images are being completely honest and in-your-face about their drug use, rather than hiding in shame and humiliation. They aren't condoning it, they're just revealing the skeletons in their own closets as a means of release.
The Social Aspect
According to the article, social media is the near-equivalent of going to meetings or getting professional help. There's also a bonding component – a chance to form friendships with others who are in the same boat. With just a glance at their phones, they could gain a sense of comfort and feel less alone.
So what do you think – is chronicling IV drug use on social media a bad idea? Are there any positive sides to it?
Additional Reading:   Desperate Times: Heroin Addict Films Her Own Detox
Image Source: iStock