The Debate: Is Bong Water a Drug?
Most marijuana users wouldn't even consider drinking bong water; it's pretty disgusting stuff. However, a classic drug case in the state of Minnesota not only labeled bong water a drug, it became endless fodder for late-night hosts and resulted in one woman's extended incarceration.
The War on Bong Water
In what some have comically referred to as the "Great Bong Water Decision," the Minnesota Supreme Court narrowly ruled that, instead of being considered "drug paraphernalia," bong water would be considered a "drug mixture."
Anyone caught in possession of more than 25 grams of this feted marijuana liquid could ultimately receive a first-degree criminal conviction and up to 30 years in prison.
…instead of being considered "drug paraphernalia," bong water would be considered a "drug mixture."
Ramifications of Possession
Despite the odd nature of this proposed law, it eventually made its way before Minnesota's Supreme Court. The panel approved the new classification by a vote of 4 to 3. Bong water was officially a drug mixture that carried serious consequences.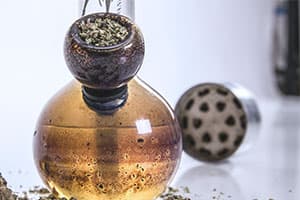 The new clarification resulted in a groundbreaking jail sentence for Sara Peck. She was found in possession of 37 grams of methamphetamine-tinged bong water and was charged in 2008 with possession with intent to sell.
Although lower courts ruled that the liquid should be considered drug paraphernalia, the Supreme Court ruling meant that she would be charged based on the weight of the liquid.
In other words, she now faced seven years in jail on a first-degree felony charge instead of a $300 misdemeanor fine. Peck pleaded guilty in December 2009 and was sentenced to a year in jail in March 2010, with six months suspended.
The Opposition
Needless to say, there were plenty of people who objected to the sentence.
"The majority's decision to permit bong water to be used to support a first-degree felony controlled-substance charge runs counter to the legislative structure of our drug laws," read a portion of the written dissent from Justice Paul Anderson in the original court ruling. "[It] does not make common sense and borders on the absurd."
Peck's attorney also slammed the ruling for treating someone "who had tablespoons of bong water as if she were a major drug wholesaler."
The Tide Turns…Then Turns Again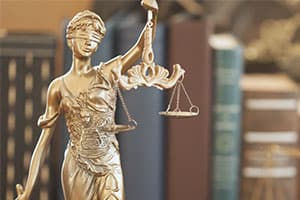 Most state legislators were vehemently opposed to the Minnesota Supreme Court ruling, passing a 2010 bill that removed bong water from the controlled substances list.
That bill, however, was quickly vetoed less than one year later by Govenor Tim Pawlenty.
Fast-forward to May 2011, when Minnesota finally legalized bong water again. This time, however, the state limited the amount of water citizens could legally possess to just four fluid ounces.
Essentially, the state's stoners are forced to rinse out their bongs after every bowl of marijuana smoked.
The Bigger Picture
In truth, Minnesota has far bigger drug-related issues to worry when compared to bong water. State-funded gang and drug task forces seized 4,648 grams of synthetic drugs in 2012, but that number rose to 1,017,152 grams in 2013.
The state health department also reported last October that, for the first time in Minnesota's history, drug overdose deaths exceeded traffic fatalities.
Image Credits: grasscity/gopixpic/youtube