The DEA Wants Its Own Team of Drug-Busting Attorneys
"We're losing 90 people a day to opioids and about 140 a day to drugs altogether. It's pretty clear we've got to use the tools we have at our disposal to attack this. We've got to hold accountable the people who are facilitating addiction and heartache."
With this call to action, DEA spokesman Rusty Payne describes the motive behind a recent DEO proposal. The organization wants to create a prosecution team focused on drug trafficking and related crimes. If formed, this group would be the first of its kind.
Never before has the DEA had its own dedicated prosecutors to handle drug-related crimes. We're talking about some very uncharted territory here.
The Cost of Prosecution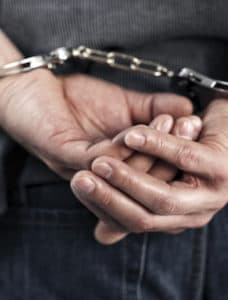 The DEA's proposal is a direct response to the staggering number of opioid-related overdoses currently crippling the nation. They'd like to hire up to 20 prosecutors to target the "big fish" involved in this epidemic. The proposal would expand current investigative activities funded by the DEA's Diversion Control Fee Account (DCFA) to include hiring attorneys for the prosecution of related offenses.
Attorneys would be hired by the DEA and assigned to the Department of Justice as "Special Assistant United States Attorneys." Their job would be to investigate and prosecute cases related to "theft or robbery of pharmaceutical controlled substances, the acquisition of pharmaceutical controlled substances through fraud or deceit, and other illegal diversion activities." These would include money laundering, asset forfeiture, and drug trafficking crimes.
The DEA proposal encompasses hiring 20 attorneys to serve between 12 and 20 federal judicial districts. The annual cost would be $3.8 million. While this amount may sound staggering, the funds account for a mere one percent of the annual DCFA budget.
If the DEA's plan is put into action, they've promised to continually evaluate the program on two fronts:
Making sure funding allocations adhere to the DCFA guidelines
Evaluating their level of success in prosecuting the criminal and civil cases
Is This Just Another Version of the War on Drugs?
While the DEA argues this prosecutorial "dream team" would be a welcome task-force to fight the opioid epidemic, others disagree. The Drug Policy Alliance claims this plan oversteps the bounds of the DEA; they also say the proposal reaches beyond the DEA's authority and cannot be funded as planned.
Drug Policy Alliance Deputy Director Michael Collins claims the DCFA is designed to "keep prescription drugs safe and available to patients who need them, not to pay for prosecutors to target drug offenders."
Other advocacy groups fear the DEA's approach is too similar to the 1980's "war on drugs." These groups believe a public health approach is needed in order to rescue our nation, not a criminalizing war with no winners on either side. They argue this beefing up of the "DEA army" is ultimately a step in the wrong direction.
How do you feel about the DEA's request to bring on a team of special drug crime prosecutors? Will this effort make a positive impact on the opioid epidemic? Or will it simply increase our nation's prison population and revamp the old war on drugs? Sound off in the comments section below!
Additional Reading:   A Crash Course in Modern-Day Drug Trafficking
Image Source: iStock