The Crime More Women Are Committing to Feed Addiction
Years ago, I had a cellmate who became addicted to opioids after a debilitating car accident. Eventually, she began pawning family members' valuables, and once that wasn't enough, she burglarized homes in nearby neighborhoods. Her desire to stay high completely clouded her judgment, and it wasn't until she was sentenced to prison that she realized her actions were completely out-of-character.
But, as I later learned, my friend's spiral into larceny wasn't uncommon. I met dozens of others with similar experiences – all due to their substance abuse.
Crime and Gender
Interestingly enough, women have been found to be more motivated than men to commit burglary in order to sustain their habit, according to a new study published in the Journal of Drug Issues.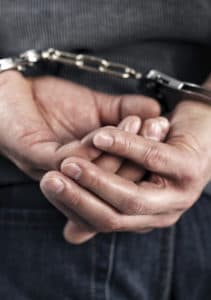 To arrive at this conclusion, researchers from The University of North Carolina at Charlotte, Eastern Kentucky University, and Radford University surveyed 422 male and female inmates in 12 different prisons across three states – a sample size which comprised about 16 percent of the total population of incarcerated burglars at the time of the study.
In response to a question regarding their motivations, 70 percent of the 147 females surveyed listed substance use as their top reason, whereas men listed money as their primary motivation.
In addition to revealing gender-specific differences in the motivation for committing robberies, the self-administered surveys also highlighted the clear relationship between substance use and crime. Seventy-three percent of the respondents said they used drugs and/or alcohol while committing their crime, with crack cocaine and heroin being the most common.
These results are in-line with recent data from the Survey of Inmates in State and Federal Correctional Facilities, in which it was found that approximately 70-88 percent of burglary arrestees tested positive for at least one illicit drug.
Treatment Specifics
So, what do these survey results mean moving forward? The researchers believe efforts to reduce burglary should emphasize substance abuse treatment for both male and female offenders, although the type of treatment should be different. For instance, females indicated access to religious/faith-based programs in prison would help them stay out of trouble after their release – a type of program that might not be as effective for males.
Either way, the researchers agreed on one thing: The "provision of substance use treatment should be strongly encouraged and readily available for persistent male and female burglars."
Additional Reading:   Gender Matters When We Talk About Addiction
Image Source: iStock