The Checklist: Good Rehabs Should Pass This Exam
Location. Size. Cost. Many factors go into choosing the best rehab facility for you.
One aspect we often overlook is the medical side of treatment. However, a study conducted by the National Center on Addiction and Substance Abuse revealed that the majority of people in addiction treatment do not receive evidence-based care, nor do they receive interventions based on scientific knowledge.
The Selection Process
Most of us don't know a lot about this aspect, so we don't know what questions to ask or what to look for. Without question, however, ensuring a rehab facility has sound medical practices should be an important part of the selection process.
As you look into the many options for rehab treatment, do some digging. What kind of treatments are offered? Are their methods proven to be effective? Have they been researched? Tested? If no evidence is available that the facility's treatments work, continue your search elsewhere.
Let's look at a few test areas each rehab should be able to pass with flying colors.
Medical Methods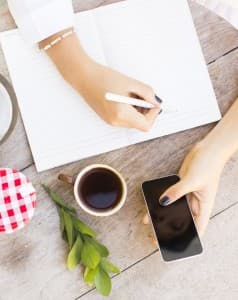 To ensure a treatment plan meets your needs, schedule an appointment with a therapist from the program. Ask what the methods will be. Will your care be individualized? Will it be administered by a licensed addiction counselor? Set your standards higher than group sessions three times a week, movies, pamphlets and listening to lectures. Seek out a program that will provide more individualized treatment.
Common forms of treatment considered to be medically sound include behavioral therapy, psychotherapy and pharmaceutical therapy. And because medications are often an important part of treatment, the facility should have the needed resources to prescribe medications when needed. Medications like Suboxone or Subutex are widely used to treat withdrawal symptoms, assist with cravings and re-balance brain chemistry altered by substance abuse.
Medical Personnel
The NCAS study also revealed that many addiction treatment providers are not truly qualified for their positions. They are not medical professionals, do not have the knowledge of evidence-based services needed to provide treatment and lack the credentials to administer these treatments, including medication.
As you research programs, look into the credentials of on-site personnel. Clinical staff should have a master's degree (at minimum), while therapists and physicians should be certified by the American Board of Addiction Medicine.
Medical Records
As we seek the best treatment, we sometimes overlook this part of the program. After all, if we are getting help, why does it matter what the medical records look like? It actually matters quite a bit. Proper documentation of your history, diagnosis and treatment keeps everyone involved in your care on the same page.
Documents can:
Serve as a guide for further treatment
If new providers enter the picture, they can reference your records to familiarize themselves with your needs and plan for future care.
Medical records are also used to justify or refute the need for a specific treatment.
As part of your research, ask to see examples of how the center handles their record keeping. While privacy laws protect specific patient records, they should be able to provide you with general information and samples of their procedures. This also gives you the opportunity to ask what policies they have in place to ensure the privacy of their patients (which is required by law.)
Additional Reading:  
Packing for Rehab: What Should You Leave at Home?
Image Source: Pixabay, iStock