The Black Friday Quiz: Are You a Shopping Addict?
With the holidays creeping ever closer, you're probably getting a list together and getting mentally prepared to brave the most popular shopping day of the year – what's known as "Black Friday" (the day after Thanksgiving).
To make it a little more interesting, retailers have taken Black Friday and kicked it up a notch by turning it into Black Friday weekend, a period that now extends from Thursday to Sunday, with more and more stores staying open on Thanksgiving Day.
According to the National Retail Federation (NRF), in 2014, 133.7 million Americans spent an average of $380 each – a total of $50.9 billion – over Black Friday weekend.
Do You Have a Shopping Addiction?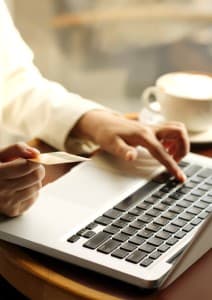 Let's face it; we've all spent money when we know we shouldn't have. In fact, some of us have maxed out all our credit cards or even dipped into little Junior's college fund in the name of shopping. But how do you know if your spending habit has crossed the line into addiction?
According to a research, shopping addiction – also known as compulsive buying disorder or shopaholism – affects approximately 5.8 percent of Americans, with women comprising 80 percent of the total number.
Shopaholics suffer from a disruptive form of anxiety that can only be relieved by shopping. They're also likely to have accompanying mental issues that include mood disorders, anxiety and substance addictions. Up to this point, diagnosis has been difficult, but a newly developed diagnostic tool is poised to change that.
Improving Diagnostics
A group of researchers at the Faculty of Psychology at the University of Bergen (UiB) in Norway have developed the Bergen Shopping Addiction Scale, a groundbreaking new method of measuring shopping addiction. The first of its kind, the scale is based on primary criteria used to diagnose other addictions, mainly alcoholism and drug addiction.
Researchers say the Internet and the credit card industry have made it easier than ever to become hooked on shopping.
"Modern technology has made shopping extremely accessible and convenient, with the potential of sending problematic shopping into overdrive—especially along with socio-cultural factors such as social media, credit cards, and advanced marketing," said head researcher of the project Cecilie Schou Andreassen, Doctor of Psychology and Clinical Psychologist Specialist.
Universal Symptoms of Addiction
Symptoms of shopping addiction are closely related to the symptoms of drug addiction, alcoholism and other substance addictions, the study indicates. Though anyone can shop, some people are at a much higher risk for developing compulsive buying disorder.
Symptoms of shopping addiction are closely related to the symptoms of drug addiction, alcoholism and other substance addictions."Addictive shopping clearly occurs more regularly amongst certain demographic groups," said Doctor Andreassen. "It is more predominant in women, and is typically initiated in late adolescence and emerging adulthood, and it appears to decrease with age."
Having certain personality traits, such as being extroverted or neurotic, were also found to put people at a higher risk.
"Extroverts, typically being social and sensation seeking, may be using shopping to express their individuality or enhance their social status and personal attractiveness," said Dr. Andreassen.
"Neurotic people, who typically are anxious, depressive, and self-conscious, may use shopping as a means of reducing their negative feelings. Shopping may function as an escape mechanism for, or coping with, unpleasant feelings – although shopping addiction may also lead to such symptoms," she added.
Are You a Shopping Addict? Take the Quiz Here!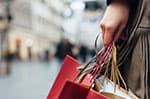 Think you may be a shopping addict? You can put the Bergen Shopping Addiction Scale to use at home. All you have to do is answer seven simple questions and calculate your scores.
According to Dr. Andreassen, the scale reliably differentiates between shopping addicts and non-addicts. If your scores indicate a dependency, it's time to reach out to a professional and facilitate treatment. Print off the results of your quiz and take them with you to your first appointment or consultation.
Image Source: iStock