Teens Admit Internet Addiction, Research Shows
The debate on whether or not Internet addiction is a real disorder wages on in the medical community, but new studies are indicating that young people are identifying it as a problem.
A new study by Carphone Warehouse out of the UK, which interviewed 2,000 students between the ages of 11 and 17, found that nearly half of all 14 and 15-year-olds believe they are addicted to the Internet. Nearly 75 percent of this age demographic also reported taking a computer or tablet to bed each night. While boys spent the bulk of their computer time playing games, 40 percent of girls reported compulsively using the Internet for socialization.
Internet addiction is also becoming a problem stateside. A U.S. study reported that one out of every 25 teens has tried to cut back or quit their Internet use. Arguing that Internet addiction changes the brain in a manner similar to cocaine, Dr. Kimberly Young created the first inpatient treatment center devoted to this. She runs a 10-day program at a cost of $14,000 per person (insurance doesn't yet cover the cost of this type of treatment) and regularly works with patients who find themselves on the Internet for 12 to 14 hours per day.
"It's not about, 'Oh, I just use my iPhone too much,'" explained Young. "It's a compulsive disorder, something you're not able to control, and now it's jeopardized something important in your life."

Also Read: Should Technology Be Allowed in Treatment?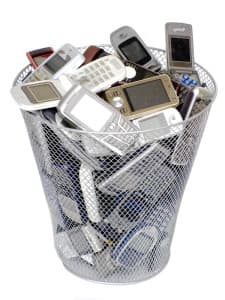 Because most jobs in modern society require some form of Internet use, it likely wouldn't be possible to not use the Internet at all. But like sex addiction, Internet addicts need to learn how to regulate their compulsive tendencies and use it at an appropriate level. One way to do this could be to not have a computer at home and only use the web during office hours.
Concerned parents should try to monitor how often their children use the Internet. They can also set down limits as to how many hours per day it can be used and remove unnecessary uses for computers and tablets, such as buying a traditional alarm clock rather than using an iPhone for this purpose.
If you or someone you know struggles with Internet addiction, consider looking for Internet addiction treatment centers in your area.