Spirituality in Rehab: Does It Fit In? Should It?
Many people think religion and spirituality are one in the same, but they're actually quite different.
While religion is defined as a "set of rituals and practices regarding belief in God or gods to be worshipped," spirituality is a personal search for the meaning of life. It's a yearning for connection with all things and a recognition that there's a power greater than ourselves.
Defining the Role of Spirituality
Spirituality is important in recovery because it requires us to act the exact opposite of how we behaved deep in our addiction.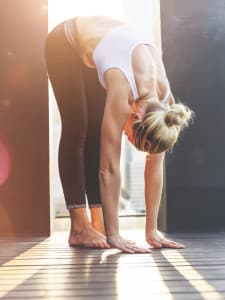 Think about it: Someone focuses solely on their addiction, completely disregarding others or having connections beyond themselves. They withdraw from society, live in denial and refuse to acknowledge how their actions negatively affect the outside world. They don't seek to better themselves or learn new things. Because everything revolves around their next fix, life becomes stagnant and ceases to have any growth, change or purpose. Addiction keeps them from choosing or thinking beyond the object of their addiction. Thus, they become trapped in selfish and self-centered behavior, which just perpetuates the endless cycle.
Spirituality, on the other hand, is about growing, changing and evolving. It requires us to remain open and willing to the power of transformative change, celebrate what we're grateful for and make connections outside ourselves. Being spiritual requires us to be mindful of what's happening in the present and reminds us to savor the little things that make life so wonderful. It also allows us to see the bigger picture in every trial and tribulation and gives us peace of mind that everything is unfolding the way it's supposed to.
Get in the Spirit?
The great thing about spirituality is it's not something that's forced – it's subjective and individually defined. It's something that is found deep within yourself and is completely determined by you. It can't be found in a church or by believing in a certain way, but is a power that provides perspective and helps fill that void we tried to fill with alcohol and drugs.
Seeing life through a spiritual lens enhances your understanding of your meaning and purpose for being here, and a purpose-driven life goes hand-in-hand with recovery and long-term sobriety.
Additional Reading:   Secular Sobriety: Combining Religion and Rehab
Image Source: iStock