Sober and Happy: A Veteran's Victory in Homecoming
It's no secret that Posttraumatic Stress Disorder (PTSD) is a serious and rampant problem among military veterans. When you spend days, nights, weeks, months and years in a perpetual state of high alert, it can have a tremendous negative impact on the psyche.
Added to that stress, when you factor in the horrific sights and situations that go along with the theatre of war, is it really any wonder that our vets have such a hard time readjusting to life post-conflict?
A Look at the Numbers
Some of the most recent statistics released by the Department of Veterans Affairs clearly shows that PTSD isn't the only problem vets are struggling with once home. In fact, Substance Use Disorder (SUD) is a condition that generally goes hand-in-hand with PTSD.
As of 2014, the VA found:
Nearly 3 of 10 veterans with PTSD also have SUD.
Veterans with PTSD and alcohol problems tend to be binge drinkers.
Binge drinking episodes are often a response to bad memories from combat trauma.
Almost 1 out of every 3 veterans seeking treatment for SUD also has PTSD.
The number of vets who smoke cigarettes is almost double for those with PTSD (about 6 of 10) versus those without a PTSD diagnosis (3 of 10).
Among Iraq and Afghanistan vets, 1 in 10 struggles with alcohol or other drugs.
The Overwhelming Sights of War
Ronnie is a proud solider who served in both Iraq and Afghanistan.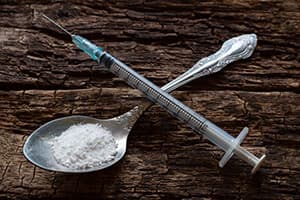 Deployed for his second tour, Ronnie was used to the grind in the Middle East – the heat, heavy gear, sand and constant lack of sleep didn't really bother him anymore. But three months into his deployment, things took a drastic turn.
While riding in a convoy of Humvees, Ronnie's vehicle was nearly decimated by an improvised explosive device (IED). Luckily, Ronnie wasn't killed and he didn't suffer life-threatening injuries; the same could not be said for the remaining three soldiers riding with him in that Humvee.
"I lost my left arm as a result of all the shrapnel in it and the vision in my left eye isn't so good, but that's nothing compared to what happened to my brothers that day," said Ronnie."Two were killed instantly; the third, Blake, was my best friend and he lingered between life and death for a few days. Blake died four days after the incident…and it felt like I died with him."
Coming Home
"Once I got home, I had doctor's appointments nearly every day for three months straight. I guess you could say I was healing physically, but I was a wreck on the inside. The only way I knew how to handle those feelings was to ignore them and hope they'd go away eventually."
Like many other vets, Ronnie turned to drugs as a way to mask his pain.
"I was put on OxyContin almost immediately due to the extent of my injuries and I noticed that, if I took a few more pills than I was supposed to take…I felt numb. And that's exactly what I wanted to feel – I wanted to feel dead and free of any emotion whatsoever."
Eventually, Ronnie transitioned to heroin. In just a few short months, he'd become what he calls a "shell of a human being." He'd disappear for weeks on end, leaving his loved ones wrought with anxiety and confusion.
"I didn't want to talk to anybody; I just wanted to get away. I wanted to get away from myself, my thoughts, my pain…I just wanted it to end. It's the darkest place I've ever been. I kept this up for a couple months, until Blake's mom called me. She told me I was here for a reason and she had no intention of watching me destroy the opportunity I'd been given. Two days later, I voluntarily entered rehab and I've been clean for three years now. As for my PTSD, I've learned how to manage it surprisingly well…thanks to Max, my therapy dog and full-time battle buddy."
Additional Reading: THC for PTSD: Marijuana Military Study Approved
Image Source: en.wikipedia.org