Should We Involuntarily Commit People for Using Drugs?
Your brother is addicted to painkillers. He's overdosed twice. He refuses to get help…but you know he'll be dead soon if he doesn't. Should you be able to commit him to a rehab facility against his will?
This is the debate raging throughout many states today. So far, Massachusetts is the forerunner of new legislation. The state's "Section 35" allows police officers, physicians, court officials, spouses, relatives, and guardians to commit someone who's abusing drugs or alcohol to a rehab facility.
The Massachusetts law sprouted from previous regulations that stated a person could be "forcibly admitted only if they pose a likelihood of danger to themselves or others as a result of a mental health condition." Under these civil commitment laws, those who pose a danger can be held in jail or in a hospital until the danger has passed.
Drug and alcohol abuse weren't previously included in these parameters, but with an opioid epidemic firmly gripping the nation, family members and many officials are begging to expand similar laws in their states.
"Infringement" or "In Their Best Interest"?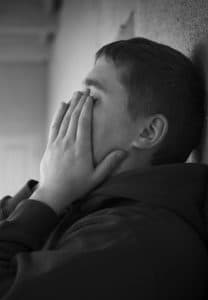 New Hampshire, Pennsylvania, and Washington are among those currently considering new laws. In Pennsylvania, the law would allow parents to ask a doctor to examine an adult child and recommend a treatment plan that could then be court-ordered through a judge.
In New Hampshire, lawmakers are considering allowing family members to petition the court to confine their loved ones to a state mental hospital for treatment. The Washington bill under consideration would expand current commitment laws to include "those who have been arrested three or more times for drug-related crimes, have been hospitalized for drug use or have three or more visible track marks indicating intravenous heroin use."
These proposals are steeped in controversy, with supporters on each side. Do these laws infringe on personal rights? Should family members be able to dictate whether or not their loved one enters rehab? Should these laws be in place to protect people from their own addictions? If so, will they even work?
Which Side Are You On?
Many argue that treatment is only effective if the person wants help – they must choose it themselves. Others say anything is worth trying if it could save a family member's life. Still, does "anything" include taking away their free will? Some say yes – since this issue is life-threatening.
Massachusetts police officer, Sheryl Mercier explains, "It's no longer about allowing these people to hit their rock bottom. Their bottom is death."
Where do you fall on this issue? Would you commit an addicted family member if you feared for his or her life? Sound off in the comments section below.
Additional Reading:   Doing Time – Should We Force People to Get Clean?
Image Source: iStock