Should Midwives Be Able to Prescribe Suboxone?
Over 13,000. That's the number of infants delivered in the U.S. each year with Neonatal Abstinence Syndrome (NAS). It's caused by the use of prescription pain medications or other opioids, like heroin, while pregnant.
Babies with this medical condition are born dependent on opiates. The severity of each case is determined by the amount and duration of the expectant mother's usage.
JAMA Pediatrics reported a five-fold increase in maternal opioid use and NAS cases between 2002 and 2012. Despite efforts made by healthcare professionals and law enforcement officials to stop this dismal trend, overall opioid dependency numbers continue to climb in our nation.
What Else Can We Do?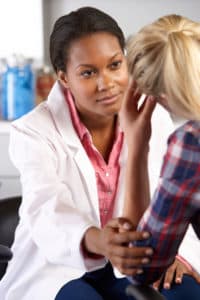 Some New York officials think one significant step in the right direction would be to empower more nurses to provide medication assisted treatment (MAT). A recently proposed bill would allow clinical nurse specialists, certified midwives, and certified registered nurse anesthetists to prescribe buprenorphine (Suboxone or Subutex), a semisynthetic drug used to treat opioid dependence.
Medical professionals currently authorized to prescribe this medication possess educational and training backgrounds similar to these healthcare providers. However, as evidenced by the alarming numbers of NAS cases, it's often these nurses who serve as the primary caregivers for the most vulnerable populations at risk for opioid dependency.
If passed, the law would "significantly expand access to medication-assisted treatment (MAT) for opioid use disorder, particularly among vulnerable populations such as pregnant women and postpartum mothers struggling with addiction."
We Must Expand Access
The law, H.R. 3692 or the Addiction Treatment Access Improvement Act, was proposed by U.S. Representatives Paul D. Tonko and Ben Ray Luján. It's gained support from key organizations, including the American Society of Addiction Medicine and the American College of Nurse Midwives.
Lisa Kane Low, American College of Nurse-Midwives President, explained, "Midwives stand for access to quality care for all women, including those who are pregnant and facing the challenge of an opioid addiction. Expanding access to medication-assisted treatment is a critical step in helping combat this nationwide epidemic. Providing authorization for midwives to treat, prescribe and refer for MAT services are all within the midwifery scope of practice. This legislation will remove a barrier to MAT for those in need who midwives serve."
This legislation addresses the epidemic head-on by empowering the healthcare professionals at the front lines of this crisis…-U.S. Representative Paul D. Tonko
Emphasizing the importance of this law, Rep. Tonko noted, "This legislation addresses the epidemic head-on by empowering the healthcare professionals at the front lines of this crisis, locking in previous treatment expansions and granting more specialist nurses the ability to prescribe the medication-assisted treatment that we know gives patients their best chance to recover."
Rep. Luján explained further, "As addiction continues to devastate families across our nation, we must expand access to medication-assisted treatment and allow nurses to practice to the full extent of their licensures. Advanced Practice Nurses are an integral part of health care teams all across the country, but especially in rural states like New Mexico where thousands of families depend on advanced practice nurses for so much of their routine healthcare."
"We especially need to make it easier for pregnant and postpartum women struggling with addiction to get help. Allowing Certified Nurse Midwives to prescribe and refer for MAT treatment will expand access for addicted moms – something we need to do immediately."
Take Our "Am I a Drug Addict?" Self-Assessment
Take our free, 5-minute "Am I A Drug Addict?" self-assessment below if you think you or someone you love might be struggling with drug addiction. The evaluation consists of 11 yes or no questions that are intended to be used as an informational tool to assess the severity and probability of a substance use disorder. The test is free, confidential, and no personal information is needed to receive the result.
Additional Reading:   Hope Makes Its Way to the Overdose Capital of the Nation
Image Source: iStock