Send Me to Jail – I Want to Get Clean and Sober
Kim throws back four beers and follows that with a $20 bag of heroin. She then gets behind the wheel of her car. Why? Well, believe it or not, she's actually trying to go to jail. She's hoping to get pulled over for a DUI.
Kim knows that, if she's charged with a non-violent, drug-related crime, she might get a chance go to drug court…where there's a good chance she'll be sentenced to a reduced-fee drug treatment program. Or even better, she might end up in a jail that offers free rehab. If nothing else, some time in a cell may force her not to use while behind bars.
What's Wrong With This Picture?
Here's the shocking truth: This is happening every single day in the midst of our nation's broken state of rehab. Desperate for help, drug users and their families are now turning to incarceration for affordable treatment.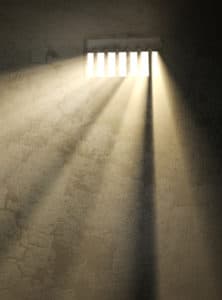 Every day, those struggling with addiction are turned away from treatment centers. You don't have to look very far to find countless stories of frantic drug users (or their parents) calling dozens of treatment centers, none of which have beds available. In need of urgent intervention, they're put on a long waiting list. Others don't have the proper insurance or the thousands of dollars to pay for treatment. Others disqualify due to age restrictions or recent-use restrictions.
Those who do have insurance are often still denied. A survey by the National Alliance on Mental Illness revealed that private insurers often deny substance abuse treatment coverage. In New Jersey, only one in ten substance abuse admissions were covered by private health insurance in 2015. The Affordable Care Act attempted to address part of this issue, requiring insurance companies to treat addiction like other medical conditions, but stacks of complaints have already been filed for declined coverage and reimbursement limits.
What's the result of all these closed doors? An abysmal 11 percent of all substance abusers in the country get treatment.
Do Not Pass Go
What options are left? Many see only one – jail. Encountering what feels like dead ends at every turn, people like Kim are taking what feels like the only road left that leads to rehab.
Once taken into custody, if they're lucky, they're either eligible for drug treatment as an alternative to jail time or to serve their time in jail and receive treatment while there.
About three-fourths of the nation's local jails provide drug treatment. Nearly a third of them offer detox care and almost two-thirds provide self-help and support programs.
The Federal Bureau of Prisons offers several types of drug treatment plans to qualifying inmates. Programs include residential, transitional, nonresidential and drug education.
When arrested, drug users may move to intensive rehabilitation, then transition to a halfway house. Others might not qualify for such programs (or they might not be available in their area). Some jailed drug offenders will go through withdrawal without proper medical supervision, won't receive proper treatment for long-term recovery, and return to a lifestyle of drug use the day they leave prison. Others may enroll in a program that sets them on a path to sobriety. To those who have faced 100 percent rejection from other options, these odds start to look pretty good.
If this is the "best" we can offer for those struggling with addiction, surely the system is broken. Is it time to make changes to rehab treatment in America? Kim – and thousands of others just like her – would say yes.
Additional Reading:   Ditch the Tough Love and Treat Us Like Human Beings
Image Source: iStock