Seattle Vending Machines Stocked with…Weed?
Vending machines are most commonly known for selling candy and soda, but marijuana appears to be on that list now as well.
With states like Washington now permitting marijuana for recreational use, some "ganga-preneurs" have decided that vending machines would allow users to more easily pick up the pot products they want.
Pot on Demand
Last February, the city of Seattle unveiled the first vending machine for medical marijuana in the state.
Located inside Seattle Caregivers medical marijuana dispensary, the user-automated machine called ZaZZZ was stocked with products including vaporizer pens, hemp-oil energy drinks and cannabis flower.
Stephen Shearin, president of technology company American Green Inc., which provides the machine, told FoxNews.com that five machines in total were planned for Washington state.
That's their plan, at least. These pot-dispensing machines have some speed bumps to navigate before reaching the goal.
Vending Has its Problems
This novel idea wasn't exactly convenient or discreet. The machines can only be held inside approved dispensaries and a store employee must check the user's medical marijuana license before they can use it.
At recreational pot shops, Washington state law dictates that the machine can also only be operated by an employee and has to be installed behind the counter. In other words, it's easier for the employee to just hand products to a customer.
And just one month after the first ZaZZZ machine was launched, the Washington State Senate voted unanimously (47-0) to forbid selling marijuana either through a vending machine or a drive-through window.
The bill will move through the state House next, but it appears inevitable that it will soon became a law on the books.
Marijuana is a Money-Maker
But while marijuana vending machines may not become a major trend in Washington, it's still a very viable business.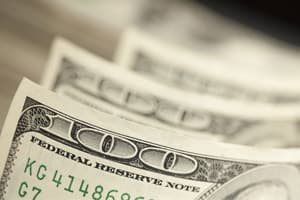 Medbox Inc., the current leader in medical marijuana dispensing machines, has sold 160 products to dispensaries across the U.S. and has already expanded into Canada. With each machine costing $25,000, according to a report by the National Post, they cleared $4 million in sales in the U.S. by October 2013.
Given the strict regulations surrounding the use and availability of these machines, it's unlikely you'll see one at your local movie theater anytime soon. But as more states continue to approve marijuana for medical or legal use, pot vending machines could be an easy way to put a modern twist on a proven business model.
Additional Reading: 7 Myths About Marijuana and Your Health
Image Source: en.wikipedia.org, pixabay.com