Science Shows Drug Cravings Linger From the Grave
After years of heroin use, Jeremy died from a drug overdose. He was in and out of rehab multiple times. Nothing took; he always went back to using.
Based on decades of addiction studies, we know that drug use alters the brain. We also know that addiction changes the brain in ways that makes it extremely difficult to quit. But a recent study sheds new light on just how much drug use affects our brains. (Hint: It's a lot more than we realized.)
Modifications Create Craving Memory
Surprisingly, researchers found that drug use alters the brain so much that the addictive craving is stored in a memory function that can still be detected after death. That means, even after death, if we took a glimpse into Jeremy's brain, we could still see evidence of his addictive cravings.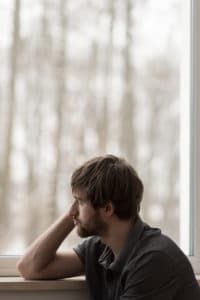 How is this possible, you ask? It's not zombie sci-fi; it's just simple science. It happens due to chemical alterations to the brain.
Your brain has a protein known as FosB in its reward center. For people like Jeremy, who suffer from an addictive disorder, this protein is modified, split off, and shortened. The constant drug supply turns FosB into DeltaFosB, a protein that affects the brain's growth and structure – specifically in the memory regions. Drugs stimulate the DeltaFosB protein, making it stronger and longer than it normally is.
The "boosted" protein, essentially an addictive craving, is stored in a "memory" function. As a result, craving for the drug persists. Securly stored in the brain, the addictive craving is so strong that scientists can detect it in the brains of deceased heroin users.
Researchers label this effect "dependence memory" and report that DeltaFosB is still detectable nine days after death.
What About the Living?
Researchers conclude that this protein is detectable in the brain for much longer while we're alive. In fact, it's possible this "craving memory" is active for months after withdrawal symptoms subside. This could help explain why it was so hard for Jeremy to stop using heroin.
If our brains keeps craving drugs – even after we're dead – imagine how hard it can be to resist cravings while alive. Weeks after physical withdrawal has subsided and initial rehab treatment is complete, the brain continues to fire cravings from its memory banks.
This has strong implications for long-term care and follow-up treatment. Lead researcher, Monika Seltenhammer of MedUni Vienna's Department of Forensic Medicine, summarizes, "If the addictive craving persists in the brain for months, it is very important to provide protracted after-care and corresponding psychological support."
Additional Reading:   Heroin Crisis Creating Long Wait Times for Treatment
Image Source: iStock