Recovery Supergirl: An Overachiever Goes to Rehab
I was determined to make straight A's in rehab. I wanted to please my parents who had sacrificed a great deal to send me to a rehab that didn't take insurance. Most of all, I wanted to get rid of that sense that I was a failure – that the overachiever I have been all my life was killed by my addiction to alcohol.
Halfway through my 28-days, one of the nurses called me "Recovery Supergirl." I figured out what the counselors wanted to hear and I told them that, with enthusiasm.
What I didn't do was tell the truth about how I was feeling – even to myself.
Towing the Line
I enthusiastically said, "I'm an alcoholic" to everyone I met. I hung out with the girls who smoked outside, even though I despise cigarette smoke, because I'd been told that we weren't supposed to isolate.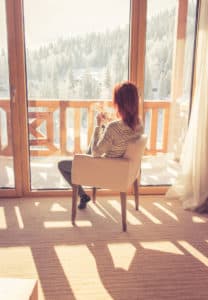 "Do I have any therapy work tonight?" I asked on my second night, desperate to do what was "right."
"It's your second night here," said one of the other women. "Just chill."
But I couldn't chill. I needed to be a recovery superstar.
There was a cardboard cut out of "the alcoholic" we were supposed to play, so I played. I read enthusiastically from the Big Book, I spoke in meetings. "My name is April and I'm an alcoholic," I repeated over and over again, letting those words erase my identity. I was made leader of my floor two weeks in a row by the staff. I was the superstar.
Yet, a little voice underneath it all said I wasn't telling my own truth.
Don't Let Others Define You
I was so determined to "be good" that I lost the opportunity to tell my own truth. I minimized the trauma that brought me to the point where I drank so much that I passed out on the street. I was afraid I'd be blamed for it and told it all happened because I was an alcoholic.
It was only later, in therapy, that I realized the things that happened to me weren't my fault – that sometimes bad things happen to good people, and that I don't have to be defined by my trauma.
Today, I define recovery as finding your own authentic voice. Tell your own truth, embrace it. Recovery is all about living a life you don't have to medicate away – and it's worth fighting for.
Additional Reading:   Get Motivated – 5 Tools for Building a Sober Life
Image Source: iStock